Often, trade shows top the list as a B2B company's most expensive marketing investment. For a business-to-business organization, trade shows provide much value as they can help fill the sales funnel, decrease the cost of sales, and reach more customers and prospects. Trade show preparation often requires many months of work in advance and, while a presence at the show is important, it is the post-show follow up and continuation of lead nurturing that is critical for achieving a worthwhile return on your investment. Just because the show ended doesn't mean your marketing ends there, too.
Follow these five trade show tips for the best ways to lead nurture attendees into buyers!
1. Organize Your Trade Show Leads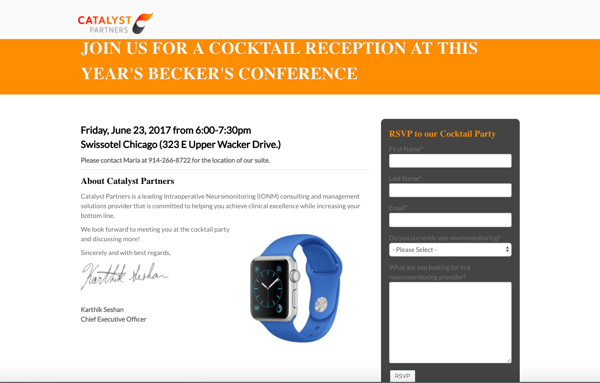 First and foremost, get organized! Whether your data collection method involves the old-school gathering of business cards or relying on landing page form submissions or an electronic badge scanner, make sure you get all information from potential leads and prospects into your marketing automation system. All methods mentioned will produce a spreadsheet of lead data which can then be imported into your marketing automation system and assigned to a campaign (the name of trade show, in this case.) Assigning a campaign will allow your sales and marketing teams to easily attribute and see how many trade show-generated leads were converted to customers.


2. Speed Seals the Deal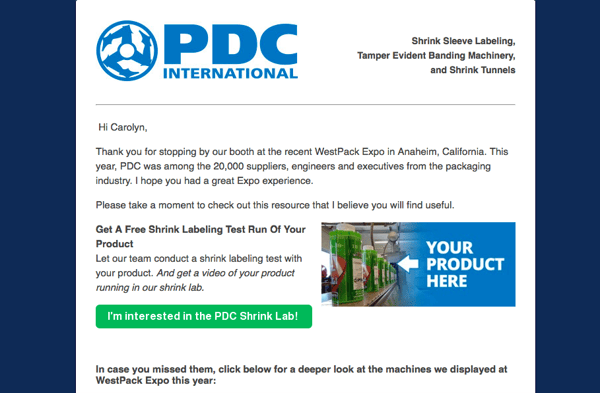 Considering the primary reason for exhibiting at shows is lead generation, you will need to act quickly to beat booth forgetfulness and get ahead of your fellow trade show exhibitors. The faster a prospect receives a contact from you, the better! Ideally, you will want to send an email or even a text message thanking them for visiting your booth with a mention of a future follow-up and/or invite to join your email/blog list. Always add a personal touch like referring to a conversation that the prospective lead had with one of your sales representatives. Do what you can to show what you have in common with this person and/or their company and why they should engage with your organization.
Remember to include a loud and proud CTA – this should be an opt-in which leads to a valued incentive like a free consultation or a free piece of premium content - something that will encourage continued interest. An email with a CTA like this could do the trick:
3. Get Creative with Your Post-Show Follow Up

With just 24% of sales emails getting opened, you might need to go beyond email and get more creative with your future follow ups. You may have better luck converting a sale through nontraditional follow ups like a blog post, ebook, or video. Consider using a b2b marketing video as 72% of B2B buyers watch a video sometime during their buying process. Use this stat to your advantage and send prospects relevant, or even a customized video, like this video above.
4. Take Notes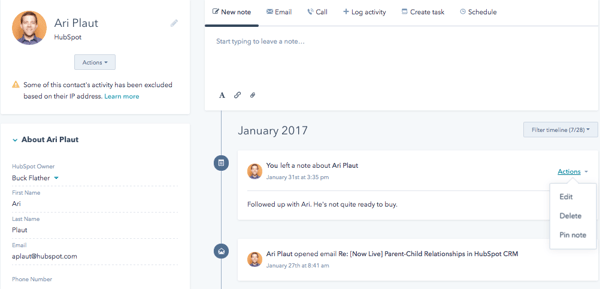 At the very least, write down or enter a few notes into your CRM about the warmer prospects. Relevant information can include their interests, an issue they're having at their company that your team can provide solutions for, etc. Essentially, include qualitative facts that can be used in future follow up emails. One sales team member should be tasked with this workflow and all data should eventually be entered into the database with special demarcation of exceptionally hot marketing qualified leads who require an urgent follow up.


5. Track Your Trade Show Lead Nurturing Success
After the follow-up emails have been deployed, texts sent, videos crafted, and calls have been made, analyze your results. Post-follow up, how many prospects are still in your marketing and sales funnels? Were any deals closed? This may not be immediate result, depending on the length of your organization's buyer journey, however, pay close attention throughout the year to determine whether the trade show is a worthwhile investment next year.
As always, the goal of lead nurturing is to maintain a genuine and consistent conversation with attainable future customers. Bottom line: successful lead nurturing comes down to the ability to manage a long-term relationship - you need to keep it interesting! By following these post-show lead nurturing tips, you'll steadily produce unique, exciting content and your effort will pay off as eventually the leads will come to you!