Inbound marketing is awesome for industrial and manufacturing companies. At least that's what we have experienced in working with our clients. If you can manufacture a real-world product that you know helps your customers, then you can 100% manufacture a sales generation machine for yourself. Here are some marketing ideas that we think every industrial or manufacturing company should explore.
---
Show the People Behind the Product
Focusing on features and specs is obviously important when marketing a manufacturing company, but don't forget about the people that make it all work. Manufacturing companies are filled with interesting and thoughtful experts who can be a source of great content.
Educate Your Customers + Build Your Marketing Database
Manufacturing companies are a natural fit for inbound marketing. In your customer's buyer journey, there will often be a lot of education that has to happen along the way. Before they're ready to speak with your sales team, give them the opportunity to download helpful content. They'll appreciate the free knowledge and you will earn a valuable inbound marketing contact. From there, you can nurture your contact into a marketing qualified lead and eventually a customer!
Here's an example from Rockwell Automation.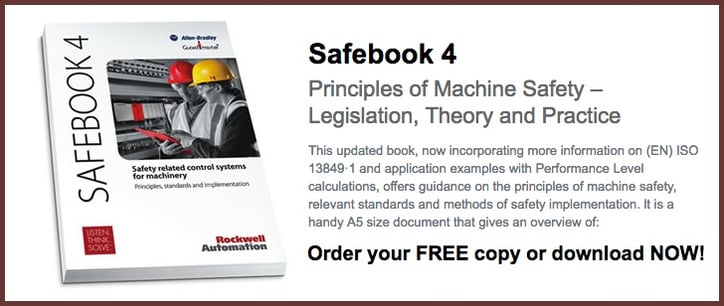 Create a Blog for Your BUYERS not YOU
Creating a blog is easy. Creating a blog that people actually want to ready requires a little more work. Often, industrial and manufacturing blogs are heavily focused on talking to themselves. We have to remember that there are real, living, breathing human beings on the other end of the internet that want to read something that interests them. Focus and clearly define your buyer personas. Then develop content for your blog that is targeted specifically towards them.
Industrial and manufacturing companies have to market to everyone from C-Level executives to engineers and designers. Categorizing your blog will go a long way towards getting the right people the right content.
Here is an example of how Neenah Paper's created a blog that appeals to all of their buyers.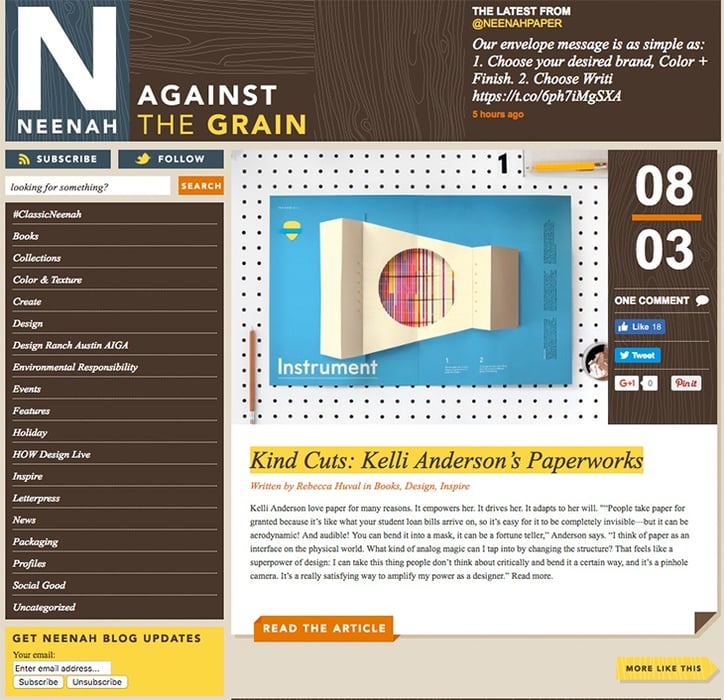 At the end of the day...
Test, measure and refine your marketing to see what works best. We are operating in a time where it's now possible to accurately track your marketing ROI. No matter what approach to marketing your industrial/manufacturing company takes, make sure your ideas are getting the results you expect. When working with industrial and manufacturing clients, we almost always uncover successful marketing tactics through analytics that surprise everyone.