If you run a business (SMB) in 2021, the importance of digital marketing is no secret. You've no doubt focused a significant part of your time and budget on digital marketing tools.
But have you thought about how quickly marketing trends change?
There's an ugly truth about the internet. If you don't move as fast as culture, you're going to be left in the dust. The rise of the novel coronavirus has made this even more pertinent.
This article will take you back to basics and inform you about up-to-date marketing strategies and help you decide on a sales stack.
HubSpot
Every business owner who wants to stay on top of their business should strongly consider HubSpot. Like all good sales stacks, HubSpot takes over every aspect of your business and makes it easier for you. Some things it makes easier are...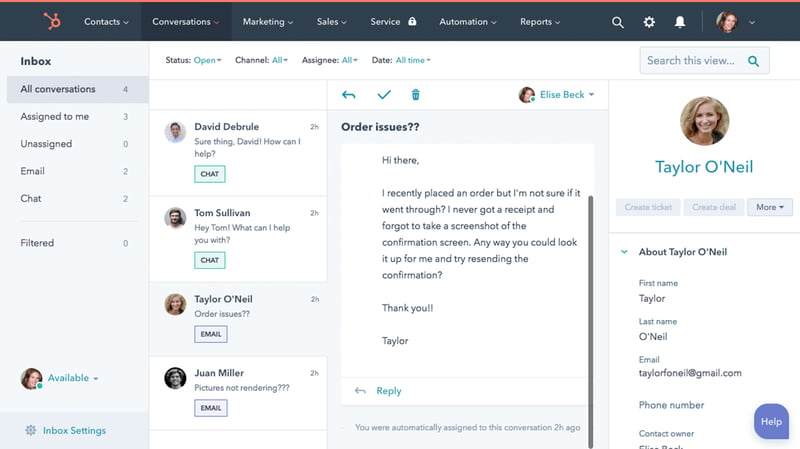 Image From HubSpot
Contact Management
HubSpot makes drawers of files, business cards, messy social media contacts, and confused emails a thing of the past. It allows you to track the relationships you've made in your business in one central location. This makes it easy to organize your sales pipeline and quickly resolve any customer support issues.
Contact relationship management services (or CRM's), like HubSpot, are the way of the future. A business in 2021 that doesn't have some form of contact relationship management is like a business in the 20th century that didn't have files. Without a way to manage your contacts, your opponents will leave you in the dust.
Bulk Email
HubSpot makes it a breeze to send emails to your customers. Emails are an important way to turn customers into satisfied, returning customers. You'll be saving yourself time and effort by having your email in the same place as your contact management.
Cost
HubSpot won't break the bank, with their starter kit coming in at only $45 a month. They also have a more advanced starter growth suite for $50, and even a reduced service for free.
Security
HubSpot comes with a security guarantee. All of your sessions are guarded with in-transit encryption, and the service comes with its firewall. We can guarantee that HubSpot is a secure option for you.
A Good Deal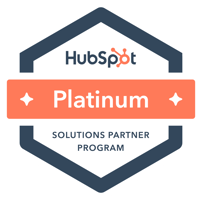 If you're interested in HubSpot, the Snyder Group offers a HubSpot Marketing Onboarding Program. As a HubSpot Platinum Solutions Partner, we'll help you successfully launch and get working on HubSpot.
But HubSpot isn't the only option. Below are alternative sales stack options. Because many of them have the same features as HubSpot, their entries will be less detailed and more focused on the differences between them and HubSpot.
SharpSpring
A top ranking software for sales force automation, lead generation and management, and digital marketing and content management, SharpSpring is an affordable and straightforward option for agencies and SMBs.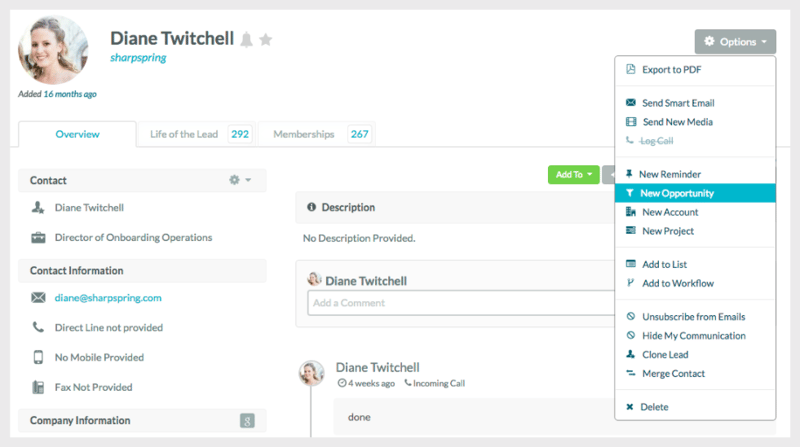 Image From SharpSpring
Advantages
The SharpSpring suite allows you to easily handle all avenues of marketing automation, from templates needed for content creation to simplified workflows for lead communication and conversion. However, one of its major advantages isn't one of its features, but its annual cost, which can be broken down into the user's choice of annual or monthly options.
Additionally, SharpSpring is flexible in that it can easily integrate other tools in your sales stack. Through providers like PieSync and Zapier, you can maximize this software's potential through a number of ways, like getting your reports or form submissions fed directly into your Google Sheets, automatically sending pertinent information to your project management system, and building a seamless connection between your inbox and the data around your contacts.
Disadvantages
As is the case with many of these tools the pricing can also be part of the downside. The present billing model currently charges the client directly for use of the product, which isn't always ideas for agencies. If your client isn't working directly in the software and you're hoping to keep all billing in house, then this does present an obstacle.
Pricing
SharpSpring 10k contacts plan is priced at $10,200, which can be paid in one annual fee or monthly increments. Short of a Salesforce integration, this plan has comparable functions to the Pro plan from HubSpot.
Pipedrive
Pipedrive is another one of the most popular digital marketing tool kits on the internet. It offers many of the same benefits as HubSpot and is also a contact relationship management sales stack. Let's look at some of its advantages and disadvantages.
Image From Pipedrive
Advantages
One of the biggest advantages of Pipedrive is its ease of use. Pipedrive has regularly been called one of the easiest options for people looking to revolutionize their online advertising. If you're usually less tech-savvy, Pipedrive could be the software for you.
To add to its ease of use, Pipedrive also offers 24/7 customer service, so you can get any issues serviced immediately and not waste time.
Pipedrive also comes with a security guarantee. Each company's data is stored in a separate database, which saves you from big data breaches.
Disadvantages
The disadvantages of Pipedrive are mostly products of the advantages. Ease of use means more advanced functions can't be performed. Some customers have expressed dissatisfaction with the lack of nuance.
Pipedrive features some cheaper starter options, but they come with a lot fewer features. Many customers have complained about the mildly aggressively upselling Pipedrive uses, which could waste time. Pricing Pipedrive has a very small Essential package at $12.50 a month and a bigger Advanced option that goes for $29.40 a month. The Professional package comes in at $49. 90 a month. The Enterprise package is $99.00 a month.
Pipedrive is a good option if you're prioritizing ease of use. However, take into consideration that their cheaper options may not come with all you need.
Acquire
Another option for you is Acquire. Acquire has a slightly different approach to marketing than the rest on this list.
Let's take a closer look.
Image From Acquire
Advantages
One of the biggest advantages of Aquire is its communication potential. It features AI chatbots, a live chat feature, and even video calling for you to interact with your clients. On the customer service side of things, it might just be the best option out there.
Acquire helps initiate engagement and grow organic conversations on your website. In this day and age, this sort of conversation is crucial to growing your business. The customer will feel the warmth of a personal connection and may be more likely to continue working with you.
But that's not all.
Since Acquire is a sales stack, it can help you follow through on these connections. Acquire's emailing service lets you easily track down the leads that had a great experience for future business endeavors.
It also comes with comparable security software to Pipedrive and Hubspot. You can rest assured that your data will be safe with Acquire.
Disadvantages
Like Pipedrive, many of the disadvantages of Aquire come from the advantages. The robotic nature of chatbots can put some people off. More advanced questions may even be answered incorrectly.
Since Aquire is a little bit more involved, it's just a bit harder to use. Another disadvantage is that the pricing is a little steep.
Pricing
Aquire offers a $90/month program for smaller teams and a $120/month option for larger companies. Aquire is more costly than the other products on this list but comes with more features.
Get Yourself a Sales Stack
In the shifting landscape of digital transformation, you need to stay on top of developments. With much of the world working from home, business is only going to continue advancing faster and faster.
Make the most use out of these cutting edge platforms with support from Snyder Group Inc. Since we've been around before CRM was even a thing, we've seen sales stacks evolve over the years. With new softwares on the horizon, make sure you're using the best possible tools to meet your needs.
Now that you know the basics, it's time to look for a sales stack. There are many out there, so ultimately it comes down to what you want for your business. Make a list of your priorities and choose your program in response, and you can't go wrong.
If you're serious about transforming your social media strategy, reach out to us, and we can help you step your game up.
If you want more info on marketing, check out our blog section on inbound marketing!