For many companies, exhibiting at trade shows is still an important part of their marketing strategy. It is oftentimes a company's primary and largest marketing investment. As a B2B marketing agency, Snyder Group is often tasked with evolving our clients' trade show marketing strategy to integrate inbound marketing. To follow is a sample of one such campaign, courtesy of nextSource, a client of ours providing workforce optimization services, that illustrates some opportunities that are available.
Set SMART Goals
A trade show marketing campaign is no different than any other campaign. It all starts with SMART goals. A S.M.A.R.T. marketing goal is defined as one that is specific, measurable, achievable, results-focused, and time bound. Below is a definition of each of the SMART goal criteria. All of this is in addition to the usual questions: Who do you want to reach? How do you want to reach them? What is your budget? Why are we at this tradeshow? Having a clear goal gives you something to measure against.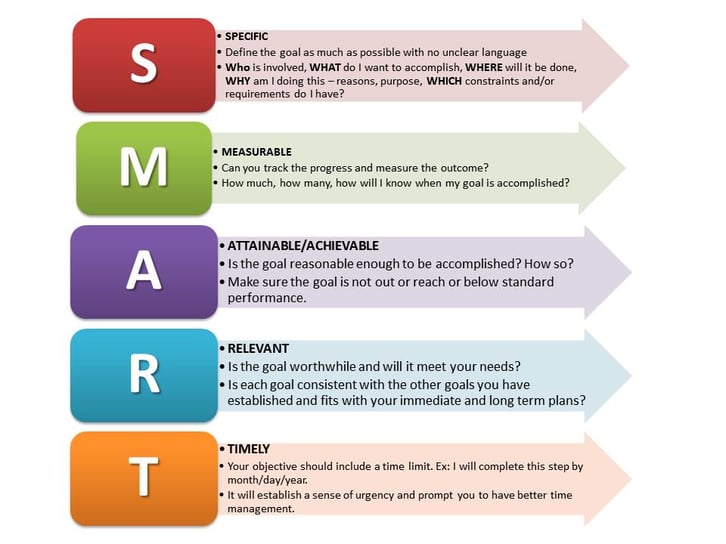 Integrate Online Offers to Convert Trade Show Prospects
A lot of thought (not to mention cost) is put into trade show booth design. It's safe to say that most exhibitors want to attract as many attendees as possible. But, what happens once they get to your slick booth? Do you have offers in place to convert leads (beyond speaking to your sales reps)?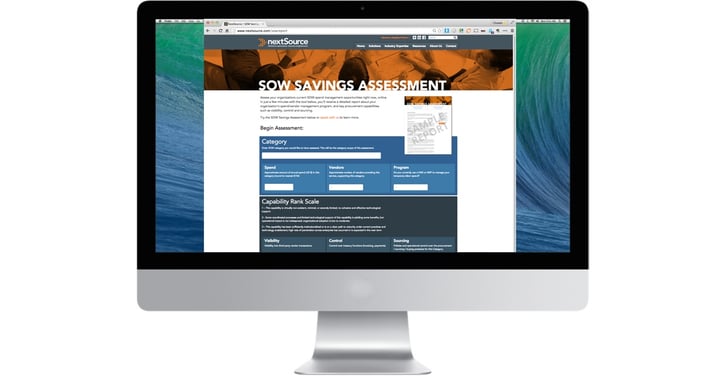 One tactic that we have found to be successful is incorporating customer prospecting tools or calculators that we use online into the booth itself. Normally these are displayed on a tablet or laptop and are projected. These interactive tools are a great way to attract attendees to the booth via a large screen presence. With the right sales strategies in place, these interactive tools can get the ball rolling on qualifying conversations with your sales reps. For nextSource we created a savings calculator that generated personalized details of spend opportunities for prospective procurement professionals. All that was needed to get this custom report right at the trade show booth computer was for these prospects to input their specific data and - you guessed it - provide their email address. The prospect received a valuable report that demonstrates nextSource thought leadership, and at the same time, qualified themselves as a good prospective client.
It's Still All About Good Content, Calls-to-Action and Killer Offers
To connect a larger trade show presence (such as a sponsorship) with a digital platform, think about the entire trade show floor as if it were a website. Much like web pages, the floor is where you're going to "post" your content and content offers. The examples below demonstrate how nextSource took their sponsorships and speaking opportunities to another level by including relevant content offers on location via the three posters that were place around the speaking hall.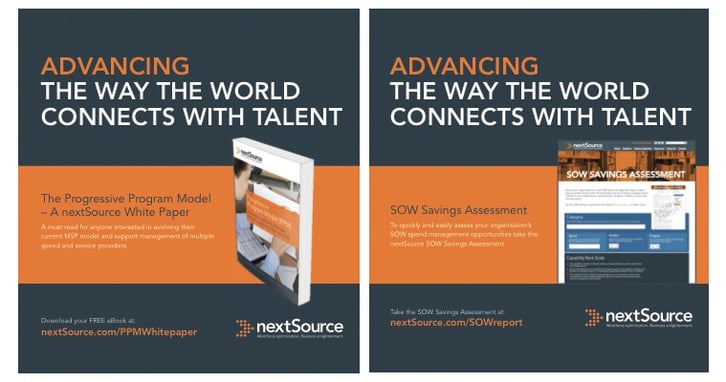 Each poster is a call-to-action (CTA) for relevant content offers that can be accessed via landing pages requiring the visitor to sign up for the offer. These mobile friendly landing pages provide attendees with immediate access to the content offers.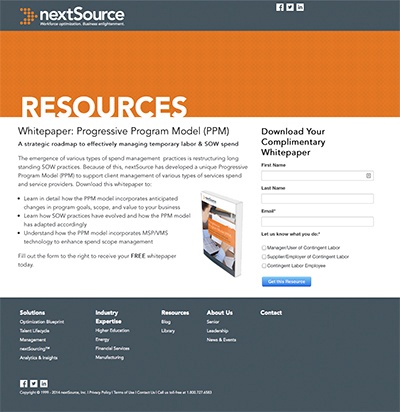 A Case For Making Case Studies Work Harder
I take some flack around our studio for mentioning traditional sales collateral (especially print) however there is a reason why these are so popular - they work. Case Studies are a great way of explaining a professional service delivery and showing value. So here's a way to make them work harder - especially in trade show marketing. Create case studies that are targeted to the trade show's audience and include CTAs (as if these were web pages) and market relevant content offers on these case studies. In addition to showing thought leadership, the lead generation that results from this sales collateral demonstrates if this printed piece provides a good return on investment relative to other marketing spends.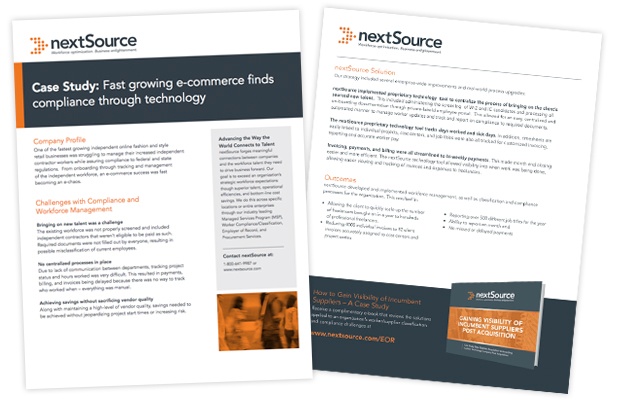 On a website or offline at a trade show, an inbound marketing platform allows companies to better connect with customers while tracking the performance of their efforts. One-on-one exhibiting at a trade show should be leveraged to get all of those good impressions and leads qualified and into the database, and working hard even before you get back to the office from the show.

---