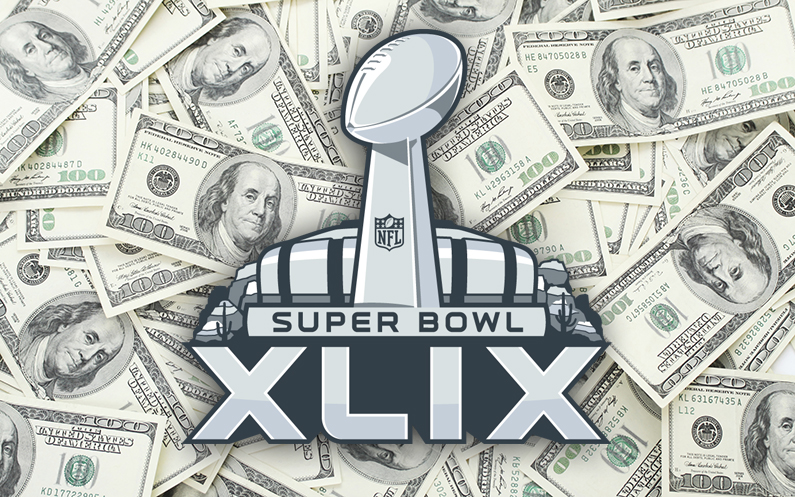 Each year the Super Bowl attracts a larger audience and looks to generate even more revenue than the year before it. This year was no exception. NBC managed to sell out of its record setting $4.5 million 30 second ad slots. Likewise, early reports point to record breaking tv ratings. So buying an ad spot, no matter what the cost, should be a slam dunk for brands right? NO. Of course not. There are no guarantees in advertising and the world's most creative/entertaining ads do not always equal ROI.
But what does $4.5 million get a brand in digital? In most cases, much more than just 30 seconds of media. Adweek did a great job of figuring out what the cost of a Super Bowl ad could fetch online. We thought we'd share some of this with you.
Six Days Worth of $750,000 Sponsored Snapchat Snaps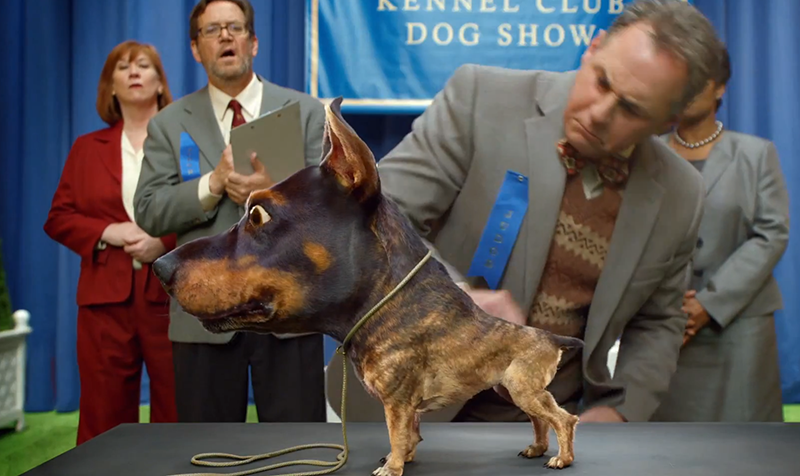 At a whopping $750,000 for a one-day promo, social-geared brands could buy six days worth of ads on Snapchat for the same price as a Super Bowl ad—only to have them automatically disappear.
Audi is doing some very good things with sponsored snapchats.
Ten "Premium Day" $425,000 Promoted Trends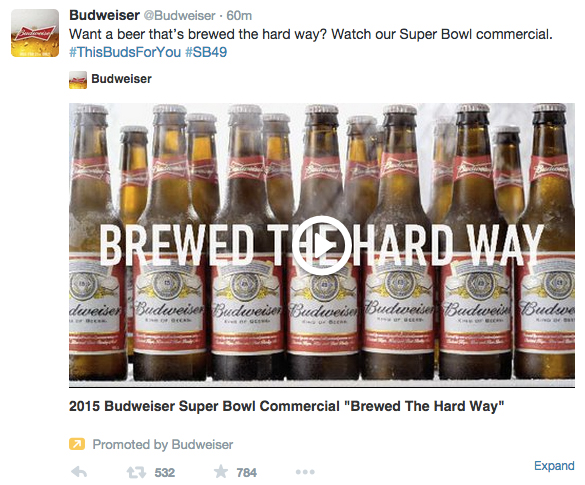 Twitter's one-day Promoted Trend typically costs marketers $200,000. But according to multiple media buyers, that number doubles during the Super Bowl to at least $425,000.
Twitter considers the Super Bowl a premium event when brands up their real-time marketing game. Other premium events include the Grammy's, Oscars and the NCAA March Madness. Per one source, the Promoted Trend on Sunday will reach 55 million users.
Four Days of $950,000 Facebook Reach Blocks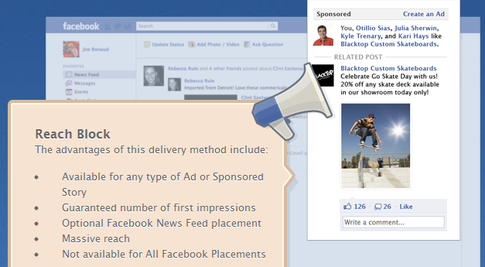 A Facebook Reach Block guarantees that brands' promos show up in 100 percent of a target audience's newsfeeds at least once a day. The ads can hit an audience of 100 million users, per sources, up to five times per day.
Five $800,000 YouTube Masthead Ads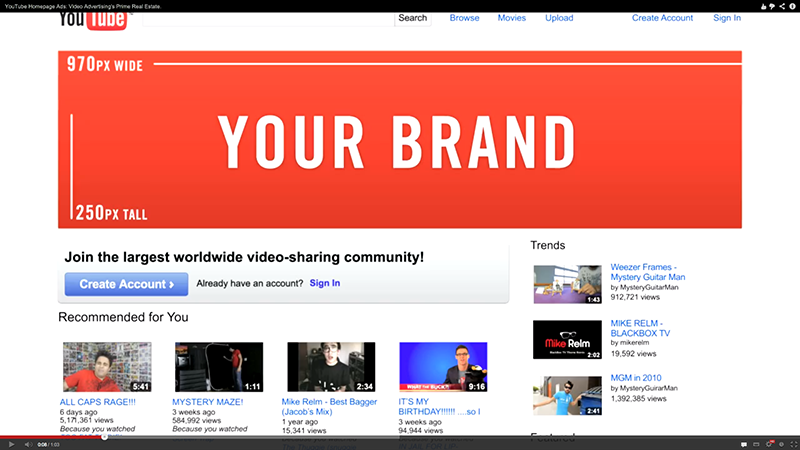 According to one ad exec, a masthead placement on YouTube costs a minimum of $300,000 to $400,000 for one day and can go up to $800,000 on Super Bowl Sunday.