Valentine's Day is an exciting holiday to market around, due to the variety of associated emotions that are often strongly valenced. Ads range from heartfelt and deep, to kitschy and corny, to plain uncomfortable. Here are some of our favorite examples of Valentine's Day advertising.
Google - Parisian Love
This 2009-2010 Google campaign tells a love story between a Parisian and someone from elsewhere through searches. Someone searches translations of "You are cute" all the way to "churches in Paris" and "how to assemble a crib." This campaign is simple yet powerful, and also shows Google in use.
Doritos - Chip Bouquet
Doritos ad of a bouquet made of Doritos in Canada performed extremely well several years in a row. It was funny, and also included role reversal. Carefully prepared by "food stylists," this dichotomy of fancy and
The scarcity encouraged them to release their own DIY tutorials, which got other people posting. Overall, this campaign brought 56 million impressions.
Frankie & Bennies - Lady and the Tramp Remake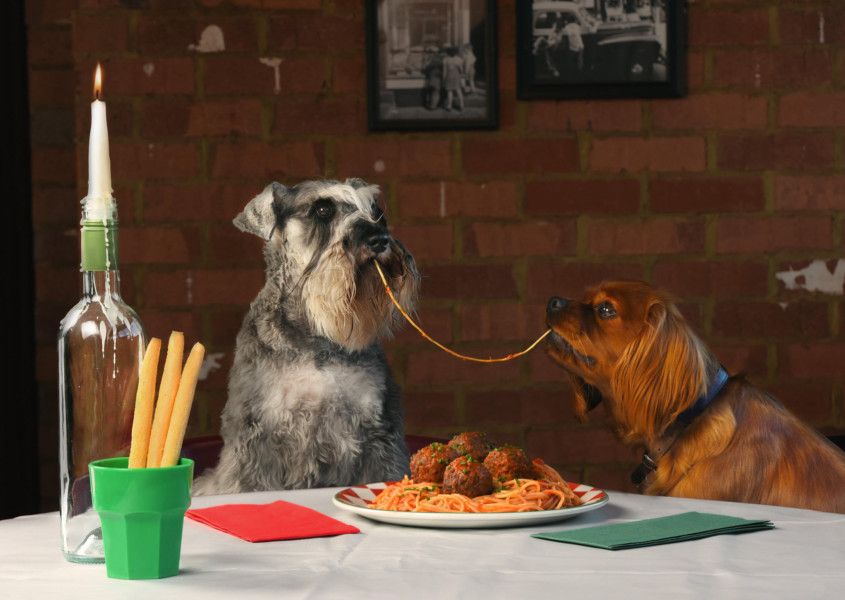 Who doesn't love pop culture references? In fact, among the top performing marketing campaigns, 28% included pop culture references. However, in this ad by Frankie & Bennies , they could have made their restaurant brand a little bit clearer.
Superb - Love at First Light
This is a nice, simple ad that includes the lighting product, heart shaped imagery, and cute messaging that fits the tone.
Hovis - Heart Toast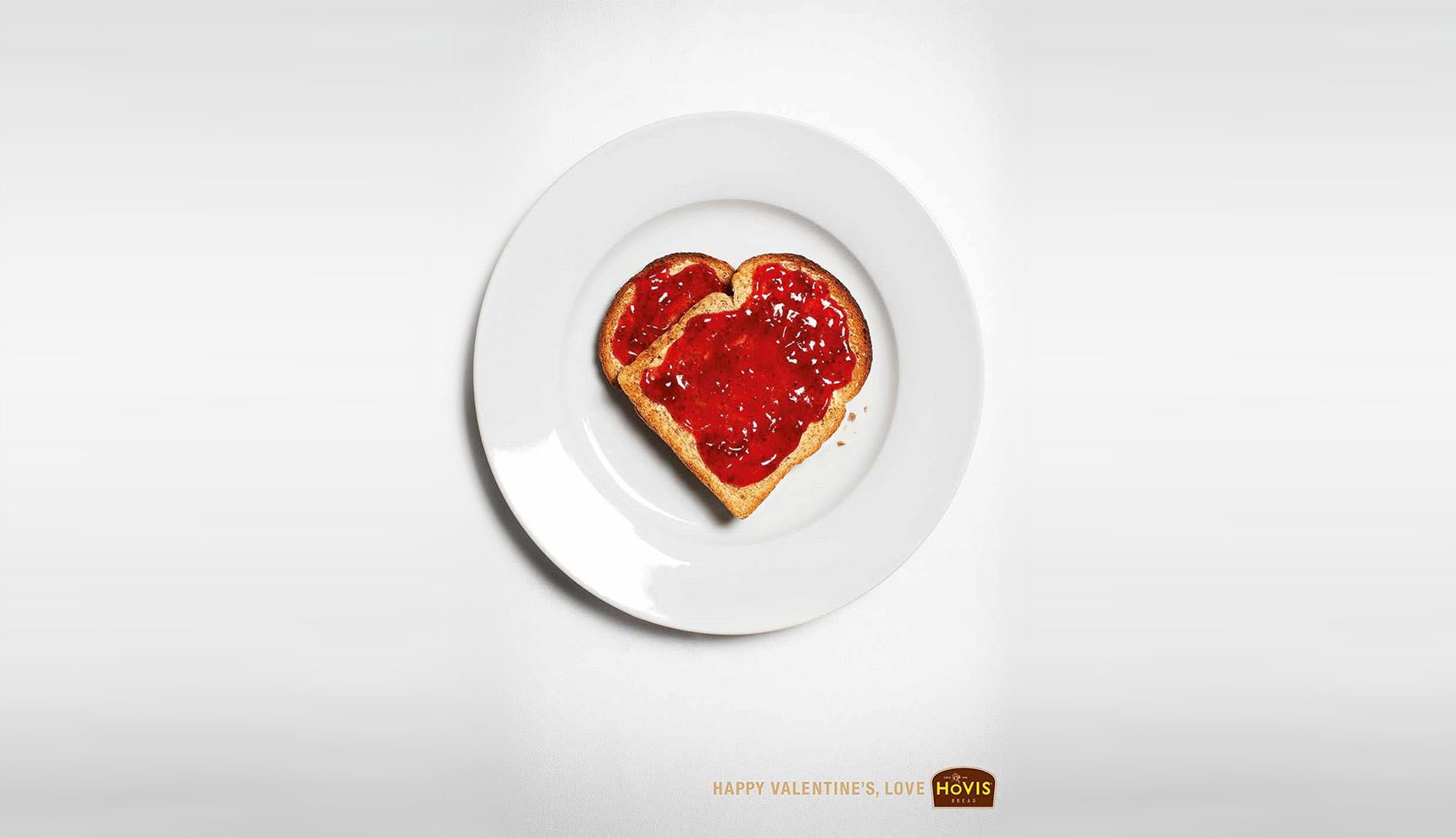 Continuing with the heart-shaped theme, this simple advertisement for a British bakery is aesthetically pleasing and charming.
Nissan - Lovers Wanted

























In this Nissan ad, having the headlights overlap was a clever means of incorporating heart-shaped imagery, especially since the cars look like they're on a date.
Absolut - Absolut Valentine

Absolut did use a heart in the background, but their ad is a little bit more innovative than just a heart-shaped motif. The bottles are facing each other, giving the illusion they are kissing, and the "Absolut Valentine" verbiage plays on the brand title.
Portuguese Cardiology Foundation - Heart Health

In order for there to be 'I' and 'You,' there should be a heart. A heart would complete this but is absent, emphasizing the importance of heart health and the detriment of not getting it taken care of. This is an ad by the Portuguese Cardiology Foundation. Pairing Coronary Patient Day with Valentine's Day was also an excellent move, as hearts are on the brain.
Kölner Zoo


Who wouldn't want to go on a date with this handsome camel?? Incorporating the idea of a romantic, inviting gesture is a great way to make people smile and think about going to the zoo. In addition, the zoo can make a cute Valentine's Day date idea! The Kölner Zoo had a series of photos like this to keep things interesting as well.


What is your favorite Valentine's Day ad? Let us know!