Social Media is an important tactic in any B2B inbound marketing strategy. With 2.32 billion monthly users, Facebook continues to be a major player in the social media marketing universe. Let's explore how your company can use Facebook (FB) to generate quality B2B leads:
Getting Quality B2B Leads
Although it's wonderful to increase awareness to the website, it's more important to get relevant and targeted traffic to your site. A lot of traffic is key, but if no one is converting into customers it does not do your company good. So, how do you get targeted traffic using Facebook?
Paid Facebook Advertising
Using paid Facebook ads allows you to directly market to your persona. If you do not have a large number of likes or followers, paid ads promote your brand outside of the current circle. With Facebook ads, you have the ability to select demographics, location, interests, and more. By building a custom audience for each campaign, you will more likely reach your target audience, thus increasing the chances of getting quality leads. A crucial way to utilize your paid promotions is by offering relevant content downloads in exchange for an email address. Your goal should be to move these potential customers down the marketing funnel. However, if they are not ready to convert yet, it is important to have educational content to keep them engaged. One of the biggest benefits of Facebook ads, is that they allow users to create multiple ads within a campaign, so you can make sure each stage of the marketing funnel is covered!
Engage Your Target Audience & Persona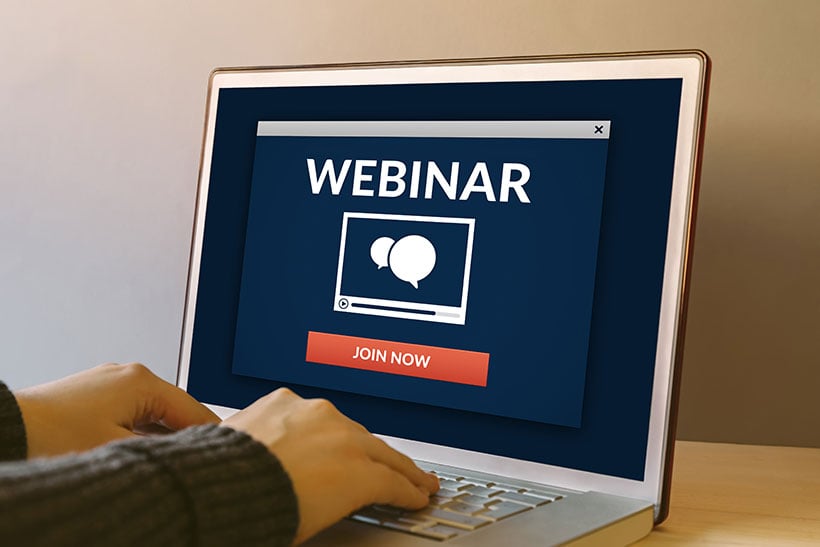 So, you have interested traffic– now what? Engaging your target audience is crucial. Nurturing your leads will push them down the marketing funnel and hopefully convert them into a customer. Use Facebook as a place to post repurposed content offers and relevant blogs. People who like or follow your B2B account are either already customers, or are interested in becoming one. By sending out targeted and timely content, you are increasing the chance to engage and nurture those who follow you. Ultimately, you will be nurturing your ability to generate B2B leads organically.
The Importance of Video Content
Keeping leads engaged is a difficult task- so make sure you're showing the right content. Some users prefer visuals. Facebook allows users to post videos on their pages, start live videos, and of course watch videos. As markets becomes more technology-driven, you will find that users usually prefer to watch a one-minute video versus reading an entire article.

Facebook Live provides B2B companies the ability to educate users, introduce new products or services, and interact with current customers by answering questions. Webinars allow you to utilize the FB live tool. Webinars engage users and provide them an educational benefit. It is important that your topic is relevant to the consumer or else they may not join. Webinars also give you an opportunity to obtain contact information from visitors by providing an action at the end of your steam. By utilizing videos and video features from FB the ability to increase quality leads increases.

Facebook is an essential part to quality lead generation. By spending time on Facebook engaging with users and posting content your quality B2B leads will surely increase. Any successful inbound marketing strategy takes advantage of Facebook. Lead generation helps any brand bring their prospects to the next stage in the marketing funnel, which is the end goal.