Growth hacking is when a business uses creative, low-cost strategies to acquire and retain customers. It involves a process of massive experimentation to find a process for growth in a short time frame, but at the same time is a low-cost alternative to traditional marketing strategies.
In this article, we'll explore the methodology behind growth hacking and examine automated strategies businesses can leverage to optimize their conversion.
Marketing Automation and Email Campaigns
Marketing automation streamlines and simplifies some of the most time-intensive tasks that small business owners have. Email is one such task.
As one of the most effective strategies for reaching customers, email marketing represents an easy, low-cost way for business owners to connect with customers without breaking the bank.
The advantages of email marketing are that they have a high return on investment, bringing in an average of $32 for every $1 spent. Plus, most people find emails engaging if the messaging is relevant and interesting.
The best part is that through a marketing automation platform, it's easy to plan out and draft sets of emails at a time. These can then be scheduled and sent to people at various lifecycle stages. For example, if someone completes a form on your website or signs up for newsletters, sending them a welcome email would be most effective. If a customer completes a transaction on your website and has signed up for emails, then it would make sense to reach out to them with similar product recommendations down the road.
Automation software enables a business owner to set up a consumer journey with triggers, so every time a certain event occurs, it triggers a suitable email response. This can be referred to as a nurturing campaign. Whether your goal is to engage potential customers, educate your existing audience, close the sale cycle, or retain clients, a nurturing campaign is a low-cost way to achieve them.
Although the work of writing the emails still has to be done, once written, the software takes over the responsibility of sending them once certain events occur, enabling a business to reach subscribers exactly when required.
Website and Landing Page Design
When a user arrives at a company's website that business has less than a minute to capture their attention and convert them. The question becomes what's the best way to make use of that time. There are several easy and cost-effective ways to ensure your landing page is engaging enough to encourage a higher time on the page.
The overall look and feel of your website, its memorability, and recognizability, are all important factors to consider when building or redesigning your website. Every element, from the color palette to the chosen fonts, needs to be consistent across every micro-interaction and image online. That includes your social profiles.
Reinforce your brand with a style guide that identifies general best practices, color and font libraries, and tone and editing guidelines for the copy. Consistent character counts across headlines, images that are optimized for different screen resolutions, and an intuitive UI each need to be taken into account.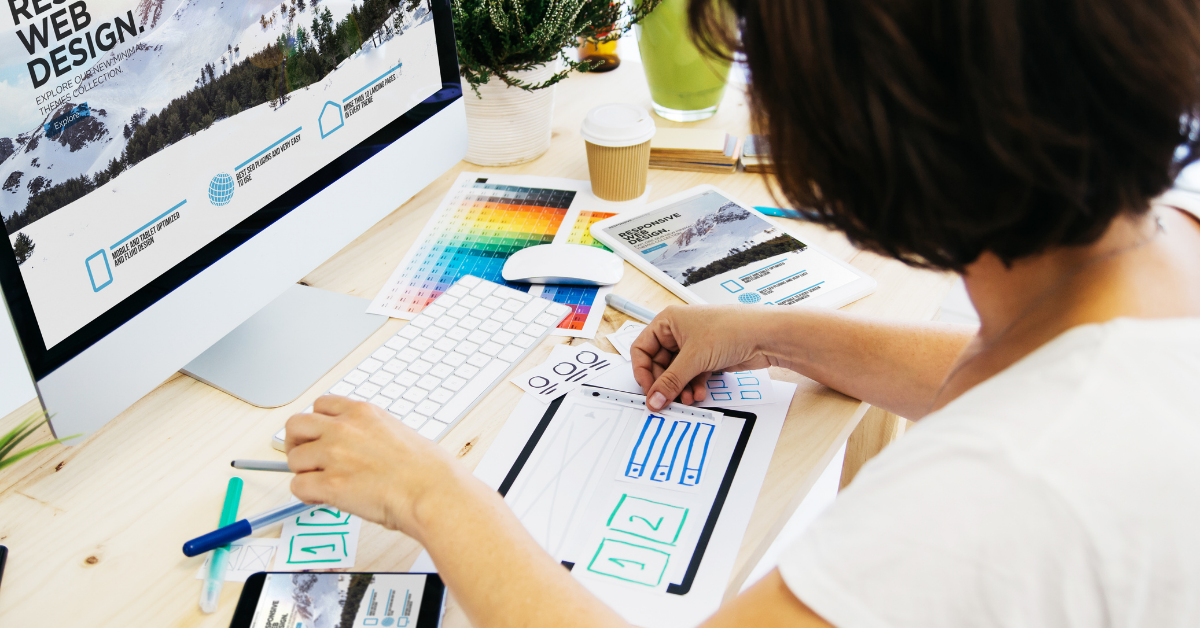 Speed and Performance
Nothing is more frustrating than going to a new website to find out about a product or service only to have the website take forever to load and be difficult to navigate around. It is an immediate turnoff, and for a new consumer that doesn't know the brand and has zero brand loyalty, they are unlikely to stick around and find out more no matter how good the product or service is.
If a site takes more than three seconds to load, 40% of visitors will leave before they even see what the product or service on offer is. If users have trouble with a website 89% will not return to the site. Perhaps even more disturbing is that 46% of this group will pass this information on to a friend.
Research has shown that increasing your site's page speed by one second can increase conversions by 7%. Improving the speed and performance of your website is so often overlooked yet it is one of the easiest ways to improve conversion with a relatively small financial outlay.
Targeting Through Search Keywords
Optimizing your website for keywords is only part of a successful strategy. When visitors arrive on the site, it should be apparent how the product or service is different from that which they are currently using, and why it is beneficial for them to make the switch.
One strategy that can increase conversions is to employ a multiple landing page approach. What this means is for every keyword, a different landing page is developed that focuses on the specifics related to the keyword; this is, after all, what the consumer is looking for, information about, and what prompted the visit to the site in the first place.
When employing a multiple landing page strategy, the information on the alternative landing pages mustn't be overwhelming. It should be clear, concise, and supported by evidence.
Pop Ups to Increase Engagement
Pop ups have, perhaps unfairly, become perceived negatively. However, when used appropriately and effectively, popups can be a great method for conversions. Despite consumers complaining about how annoying popups are, many are seduced by a popup that appears at the right time and contains the right message.
The copy in any popup is as important as the visuals. One proven practice is to make the alternatives extremely negative or unattractive compared to the product or service offered on the website. When a popup is executed effectively, it can generate about 20% of the signups on a website.
People are typically generous when asked for a favor, especially if they think highly of a product or service. Therefore, the "after signup" popup can play real dividends if the content is appropriate. One of the simplest pop-ups of this nature is a request to send a link for the company to a friend. This can generate a degree of online buzz, which ultimately increases the number of leads. The fact that influencer marketing is on the rise illustrates that sharing the right information with the right audience can result in an increased conversion rate.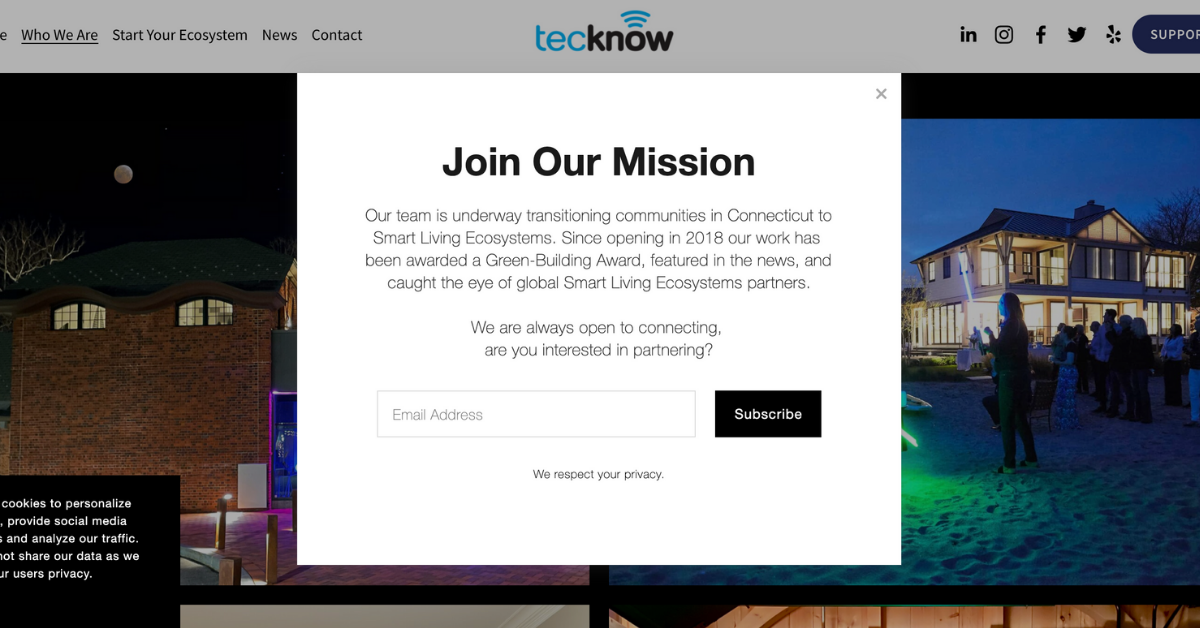 Value of Automation for Your Business
Automation and conversion optimization provide some of the best opportunities out there for growth hacks. Yet, many businesses fail to appreciate the opportunity some of these simple strategies have and the impact they can make in improving the overall success of a business.
If you're interested in leveraging automation processes in your marketing efforts and want to consult with the industry experts, contact us.