Valentine's Day isn't all about flowers and chocolate. Lingerie rates right up there with popular purchases on the day devoted to love.
According to market research firm Ibis World, lingerie is a $13 billion industry that's growing at a rate of 3.3 percent each year. While no one can match the marketing powerhouse of Victoria's Secret (IBIS World analysts put Victoria's Secret share of the entire lingerie market at 61.8%) - how many other lingerie and bra companies have their own prime time TV. Show - some companies have moved beyond the traditional Victoria's Secret perfect mod
el marketing. Here are a few that stand out for us.
Real Bodies
Aerie is a lingerie brand owned by popular parent company American Eagle. To sell their lingerie to young women, they take the opposite approach from the Victoria's Secret model. Aerie has for years eschewed photoshopping and has made it a point to show women that have different body types other than the typical body-perfect models.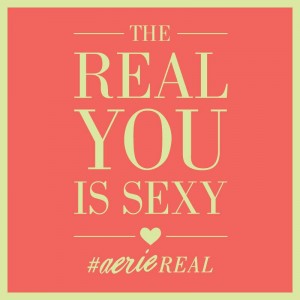 Proving it walks the walk in terms of positive body imaging, last year, Aerie partnered with the National Eating Disorders Association (NEDA) for a campaign around National Eating Disorders Week. The company donated to NEDA 100% of sales of a t-shirt featuring real-sized model Iskra Lawrence that reads "Strong Beautiful. You!"

Diversity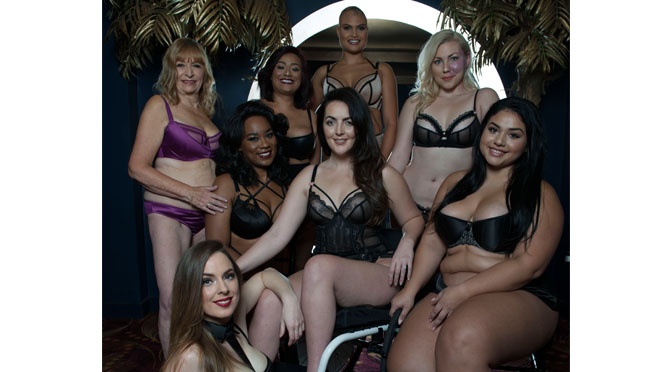 Going one step further to be more inclusive of all kinds of women and body types is Curvy Kate, a U.K.-based lingerie company that specializes in bras and swimwear for women with large busts. Curvy Kate truly emphasizes diversity. The company's latest campaign features a variety of inspirational women modeling their collection. These are not just plus-size women, but also include a model with alopecia, an amputee, and a transgender woman. Their stories are shared on Curvy Kate's blog.
Social Change
Naja is a relatively young lingerie business that hangs its hat on the manufacture and sale of not just any intimate wear, but those that are inclusive, ethical, and eco-conscious. As part of their effort to empower women and go beyond the usual hyper-sexualized selling of lingerie, the 2016 campaign, Nude for All, was based on the premise that there isn't a single color "nude. The line includes seven different versions of nude, to represent most skin tones.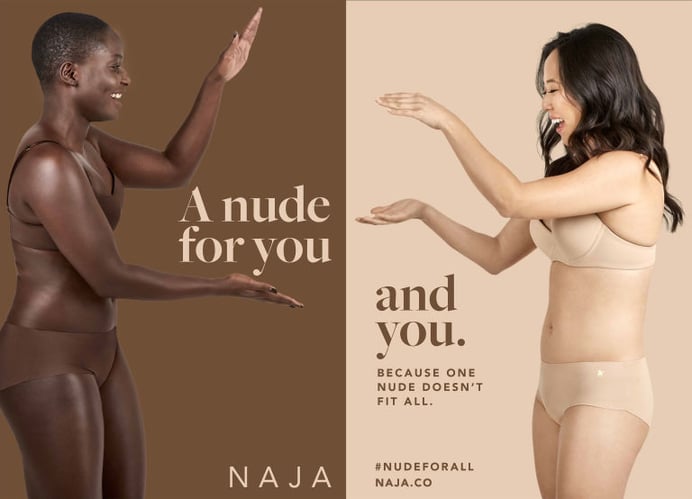 They also aim to inspire the wearer with details such as inspirational quotes in the packaging and fun prints hidden on the inside of the products. In addition to sending positive messages to women, their mission includes employing many single mothers or female heads of households.
Making It Easy for Millennials

Following the real bodies playbook of the companies above, Adore Me has also featured a curvy model, Sophie Tweed-Simmons. But that's not the company's marketing thrust. They're popular with young digital-savvy customers because of their subscription-only membership service, reachable via a convenient app. It's working, according to the company, 70% of the brand's traffic originates from its mobile app.
Right Fit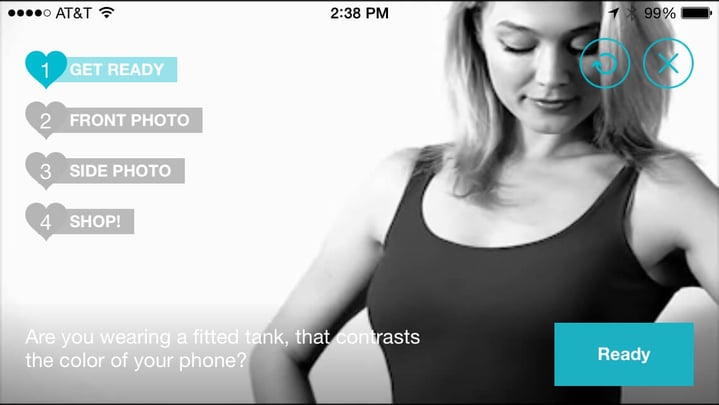 ThirdLove, another "smart" lingerie company like Adore Me, is putting its money on making it easier for women to find the right fit. Bra shopping with ThirdLove doesn't involve getting measured by a stranger. Bra sizes are determined via an app. You take two mirror selfies, from the front and side, while wearing a fitted tank top. ThirdLove's software generates your perfect measurements, and you can place your online order.
There was a time when Victoria's Secret was the go-to place to purchase a sexy bra or lingerie. No more! It's clear that that space is getting more crowded. Whether you're a woman who likes a company that doesn't expect perfection, or you're looking for convenience, or that perfect size, there's a brand for you. Any way you look at it, sounds like a good fit!