For manufacturers, as in most businesses, attracting and nurturing quality leads is crucial to filling the sales funnel. The traditional means to do this, trade advertising and trade shows, for example, may still be helpful with sales lead generation as well as building brand awareness. Yet, these tactics are no longer the only means of lead generation for manufacturers in the digital age - especially when over 90% of B2B buyers are doing their product research online - including potential customers who are looking for new manufacturing equipment and services. This means that you'll need to have a solid strategy for inbound marketing for B2B as well - starting with attracting sales leads via search. And that means a strong keyword strategy behind your on page web content and blogging.
But how to develop and incorporate the right keywords most relevant to your buyers into relevant content? This may seem daunting, so below are 3 tips to keep in mind when developing content marketing for manufacturers.
Educate
Prior to making any purchasing decisions, buyers are averaging 12 searches before they contact a supplier1. The strategy is clear - educate those decision makers while they are in the consideration phase of their research. The best way to do this is by offering educational content that is valuable, useful, and credible to their buying journey.
Consider educational articles, e-books, videos, and webinars that address issues purchasers have that they can't easily find somewhere else. This is an opportunity for your company to be perceived as consultative "experts" providing useful insights for your industry. And consequently considered as a potential supplier for what the buyer is is searching for.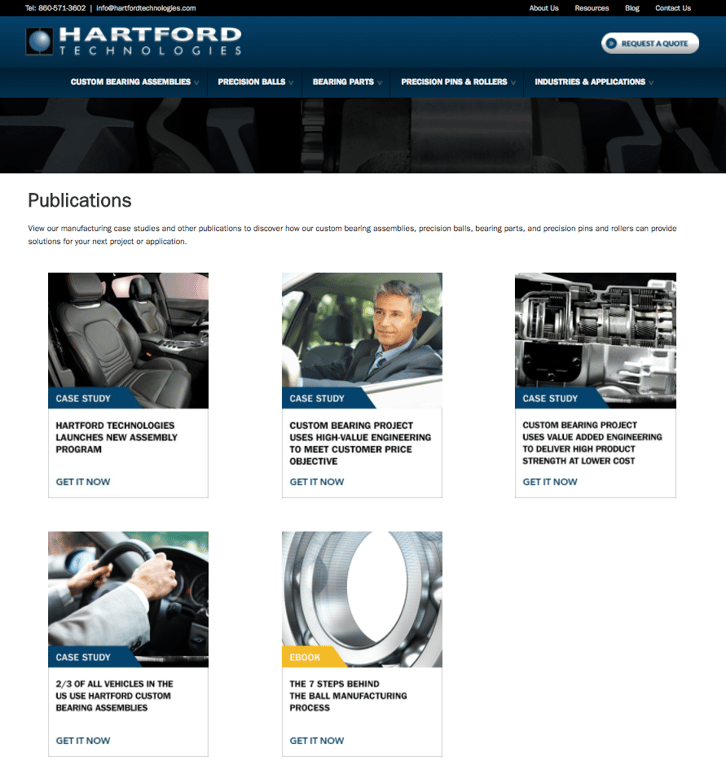 These "researcher" decision makers could be anyone from engineers to operations, or plant managers, to procurement, so tailor your keywords and content to attract a range of "personas" and their interests. If you provide a valuable resource to those out there looking, they are most likely to find, and most importantly, consider your company.
Demonstrate
As mentioned in one of our blogs on how to best use video, 2017 is the year of video. Manufacturing marketers use video because not only does a picture paint a thousand words, but also because video can easily demonstrate complex processes, and as important, show the end results. Akin to a demonstration at a trade show, there's really no substitute for seeing manufacturing and its end results in action.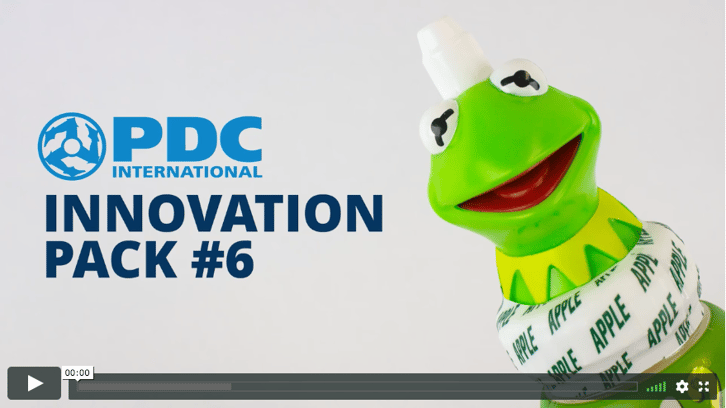 For a few good examples, The Short Sleeve and Tie Club, an engineering and technology blog, has put together a nice piece of their Top 5 Manufacturing Videos You Need To See.
Relate
Demonstrating thought leadership in your industry via your website content, blogging, ebooks and video is a powerful way to build the trusting relationships that drive sales. Providing information your potential customers can use, strengthens your position as a trustworthy expert in their decision-making process. One way to do this is to focus content on issues in your buyers' world rather than your product itself. In other words, your content doesn't necessarily have to be specific to the product or service you're selling, but simply useful information in the research for the investments the buyer will be making.
A good example of this is a recent blog by Hartford Technologies, a maker of precision ball and custom bearings. This very comprehensive blog, "The Ultimate List of Lean Manufacturing Tools" is an extensive source that relates at a very high level to those involved in manufacturing processes and best practice.
The big takeaway from all three tips for content marketing for manufacturers above is that when you put pen to paper (ok, click those keys), your content should not be squarely about your company, or its products or services. It should be about your audience. What do they care about? What do they need to know? What will help them? While this may sound counterintuitive, it will actually help your company stand out as an authoritative, expert resource - one that they may eventually trust with their business.
1Google/Millward Brown Digital, B2B Path to Purchase Study