Overview
Mossberg® is one of the largest firearms manufacturers in the world. They currently manufacture 300+ firearm options. Since 2014, Snyder Group has partnered to advance the brand's digital marketing capabilities. We have launched multiple digital marketing initiatives including, a new website, inbound marketing strategy, marketing automation platform, and new eCommerce platform. This case study focuses on the successful application of an inbound marketing strategy to drive eCommerce sales for the Mossberg Store.
Year-Over-Year Revenue +62%
Contact Conversion Rate 22%
The Challenge
As a firearms manufacturer, Mossberg's historical focus has been on firearms sales through dealer networks. The launch of a new eCommerce platform presented the opportunity to develop the Mossberg Online Store as a significant sales channel of gear and accessories. Snyder Group's undertaking included creating and implementing an inbound marketing strategy to leverage the newly launched Mossberg eCommerce platform.
The Solution & Results
Snyder Group implemented an inbound marketing strategy to attract, convert and close new eCommerce customers for Mossberg.
Top-of-the-Funnel: Attracting Consumers
Blogging is the foundation of content marketing and SEO. Organic contacts generated from this content are often the most valuable to a company. [Shopify].
---
"Blogging is a great way to build your audience and generate more traffic and sales for your business. You shouldn't treat it as an unnecessary luxury. Even infrequent posts can help your business."

- SHOPIFY
---

Middle-of-the-Funnel: Growing the Contact Database
To grow the database, Snyder Group created over a dozen content offers. These content offers ranged from gated eBooks to un-gated device-responsive wallpapers, as well as interactive firearm schematics and a firearm configurator.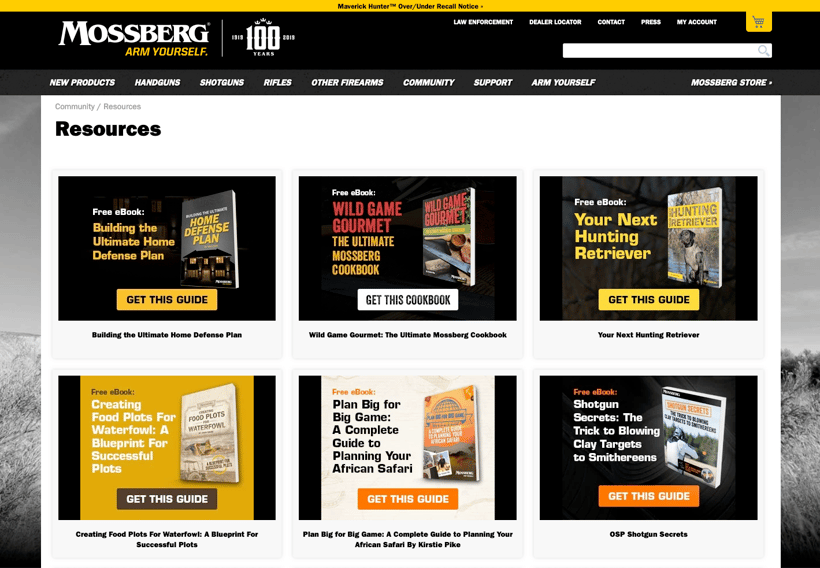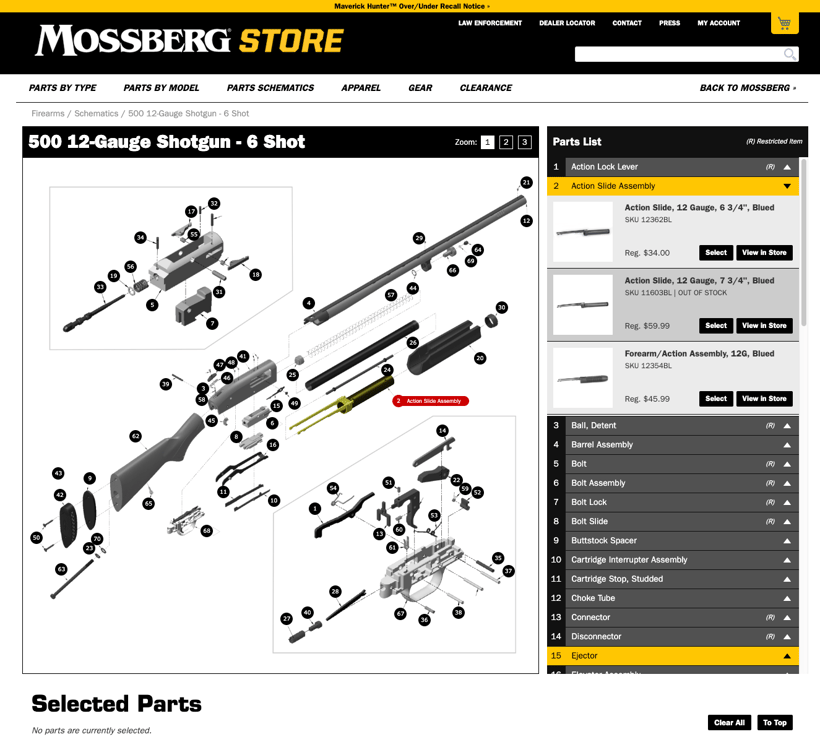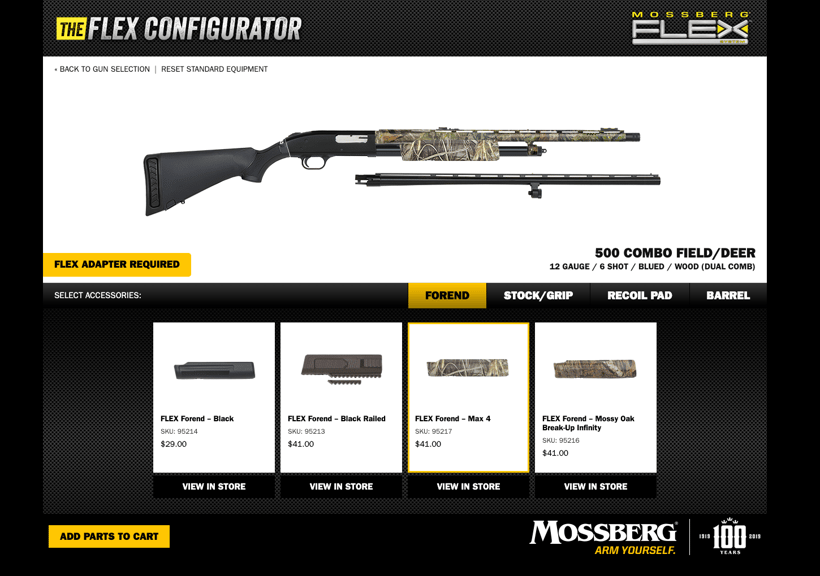 Bottom-of-the-Funnel: Closing eCommerce Sales
Over 12 months, these content offers increased the Mossberg contact database at a conversion rate of 22.14%.
To boost sales, Snyder Group created a retail strategy that included weekly sales emails, promoting new products on social media, and expanding the products offered in the eStore. By doing so, Mossberg increased their year-over-year store revenue by 62.27%.
About Snyder Group
Snyder Group is an integrated digital marketing, advertising, and web development agency located in Norwalk, CT. Since 1995, Snyder Group has partnered with a wide variety of clients to execute on marketing that delivers measurable business results. We're especially good at developing full-funnel inbound marketing programs for organizations who are ready to embrace data driven marketing.
About Hubspot
HubSpot is an all-in-one inbound marketing and sales software platform that helps companies attract visitors, convert leads, and close customers. Snyder Group has been an official Hubspot Partner Agency since 2013. Learn more about Hubspot.