Overview
Based in Jackson Hole, Wyoming, Roadhouse Brewing Co. is the result of two entrepreneurs coming together to brew beer, from start-to-finish, that compliments your cuisine. Founders, Colby and Gavin had established a powerful Roadhouse brand locally through their restaurant and brewery. Their next step was to launch their beer purchase in retail locations throughout Jackson Hole and surrounding markets. Key to this would be seeding new markets with consumer brand awareness.
Performance
Total Contest Entries
37,489
Targeted Impressions
178,249
Consumers Reached
91,768
The Challenge
In 2017, Roadhouse launched their brand into retail locations in 4 states. Prior to this the beer was only available at their restaurant and brewery in Jackson Hole. Snyder Group was engaged to seed these markets prior to the launch. The primary goals were to build Roadhouse brand awareness and develop a database of marketing contacts to promote the products to.
Solution
Snyder Group developed a five-week long "WIN FREE BEER FOR A YEAR" sweepstakes campaign delivered primarily through social media to consumers in target markets. Buyer personas were carefully identified then targeted through paid and organic social posts. Sweepstakes entrants would get bonus entries when referring more friends to enter. This extended the campaign exponentially into more relevant audiences.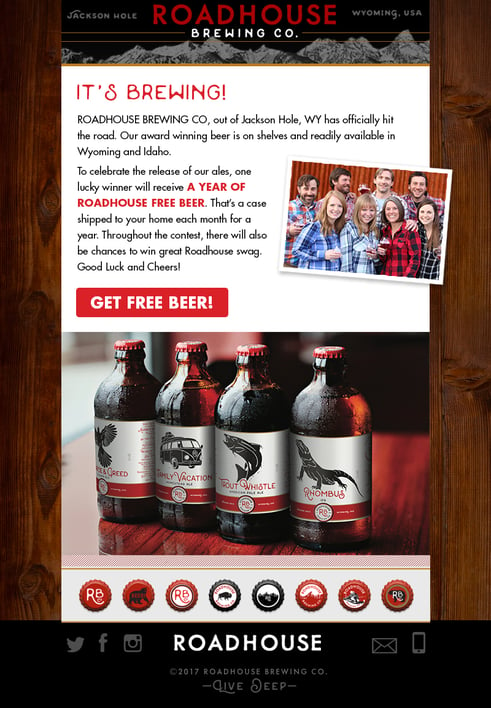 Campaign Launch Email to Consumers

Social Media Campaign Posts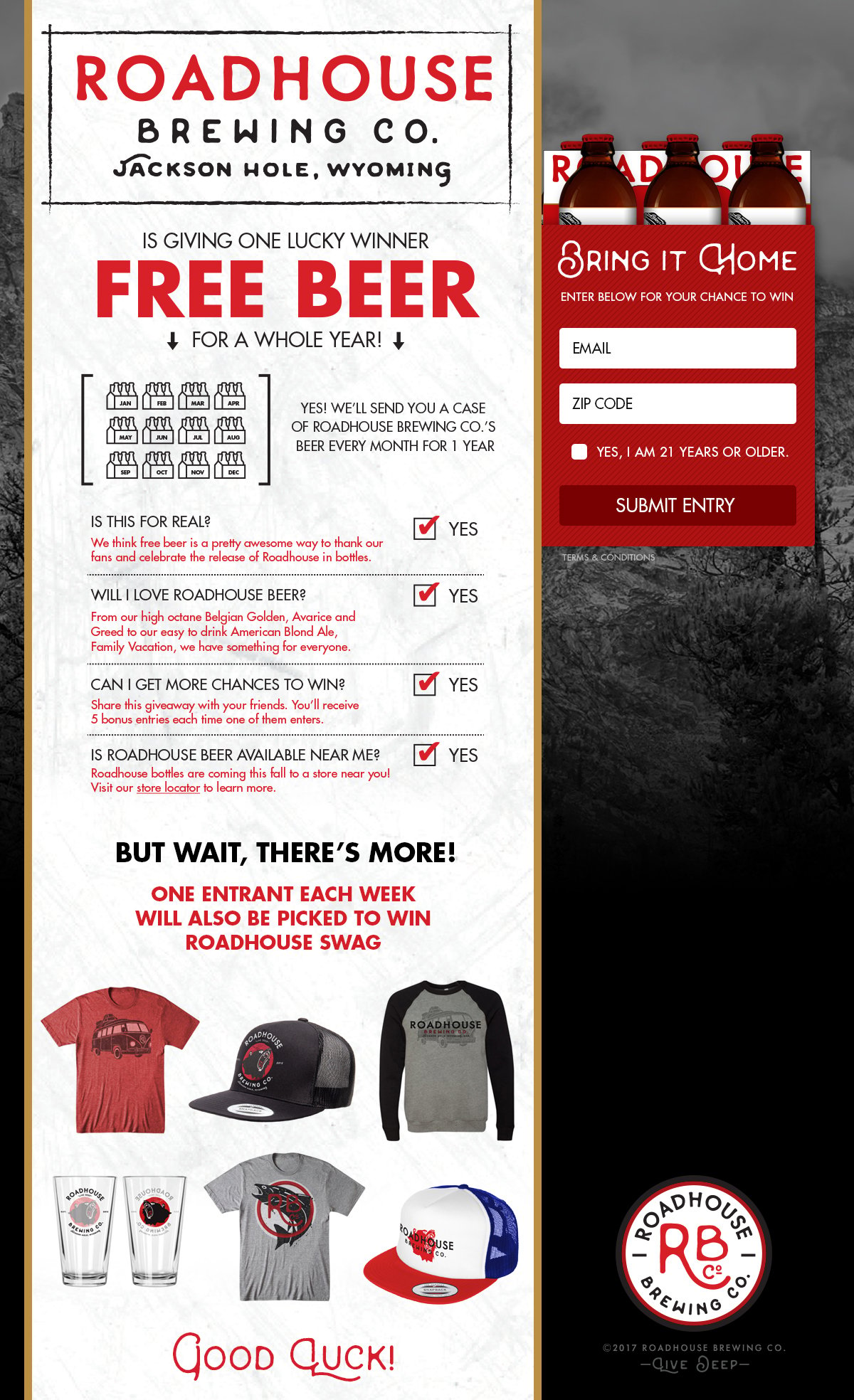 Sweepstakes Landing Page
Results
Within a very short five week timeline, Snyder Group was able to generate the following results:
37,489 total entries
178,249 impressions
91,768 people reached
About Snyder Group
Snyder Group is an integrated digital marketing, advertising, and web development agency located in Norwalk, CT. Since 1995, Snyder Group has partnered with a wide variety of clients to execute on marketing that delivers measurable business results. We're especially good at developing full-funnel inbound marketing programs for organizations who are ready to embrace data driven marketing.
About Hubspot
HubSpot is an all-in-one inbound marketing and sales software platform that helps companies attract visitors, convert leads, and close customers. Snyder Group has been an official Hubspot Partner Agency since 2013. Learn more about Hubspot.