Vidaris, Inc. is a consulting firm specializing in building envelope, sustainability, energy efficiency and code advisory. The company was created by combining the legacy firms of Israel Berger and Associates, LLC (IBA) and Viridian Energy & Environmental, LLC.
Snyder Group was engaged in the months prior to this merger to develop a plan for how to incorporate IBA and Viridian into a larger cohesive brand architecture strategy. The result was a forward looking nomenclature and visual system that allowed the organization to smoothly scale as it integrated more brands, each with their own equity, over time.
Evolution of the Vidaris Brand
Nomenclature
In developing the Vidaris name, Snyder Group performed a thorough audit of the IBA and Viridan brands as well as the competitive marketplace. The organization that would be born out of this initial merger needed a name that built on the equity of its legacy, but left room for future markets and audiences. In addition to these requirements, key objectives included relevance, memorability, and of course… domain availability.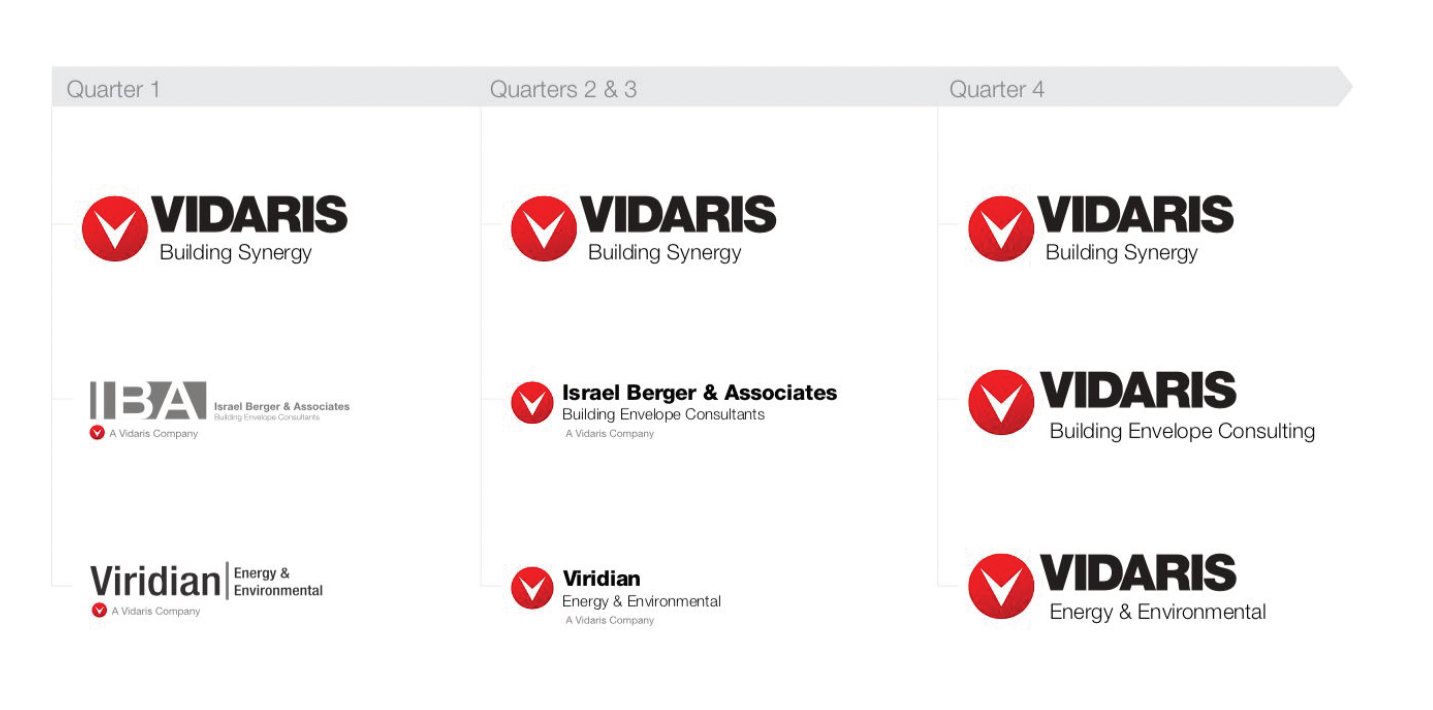 Corporate Visual Identity
After achieving successful nomenclature and positioning, Snyder Group developed a new visual identity for Vidaris. Knowing that flexibility and scalability were a core objective, our design team set forth a brand system anchored by a strong primary mark. The "V" mark serves as a common visual thread between all of the Vidaris sub-brands.
Brand Realization
Snyder Group also delivered a new website as the primary catalyst for launching the new brand. Inclusive of this build was a new project filter providing an enhanced showcase of Vidaris building projects.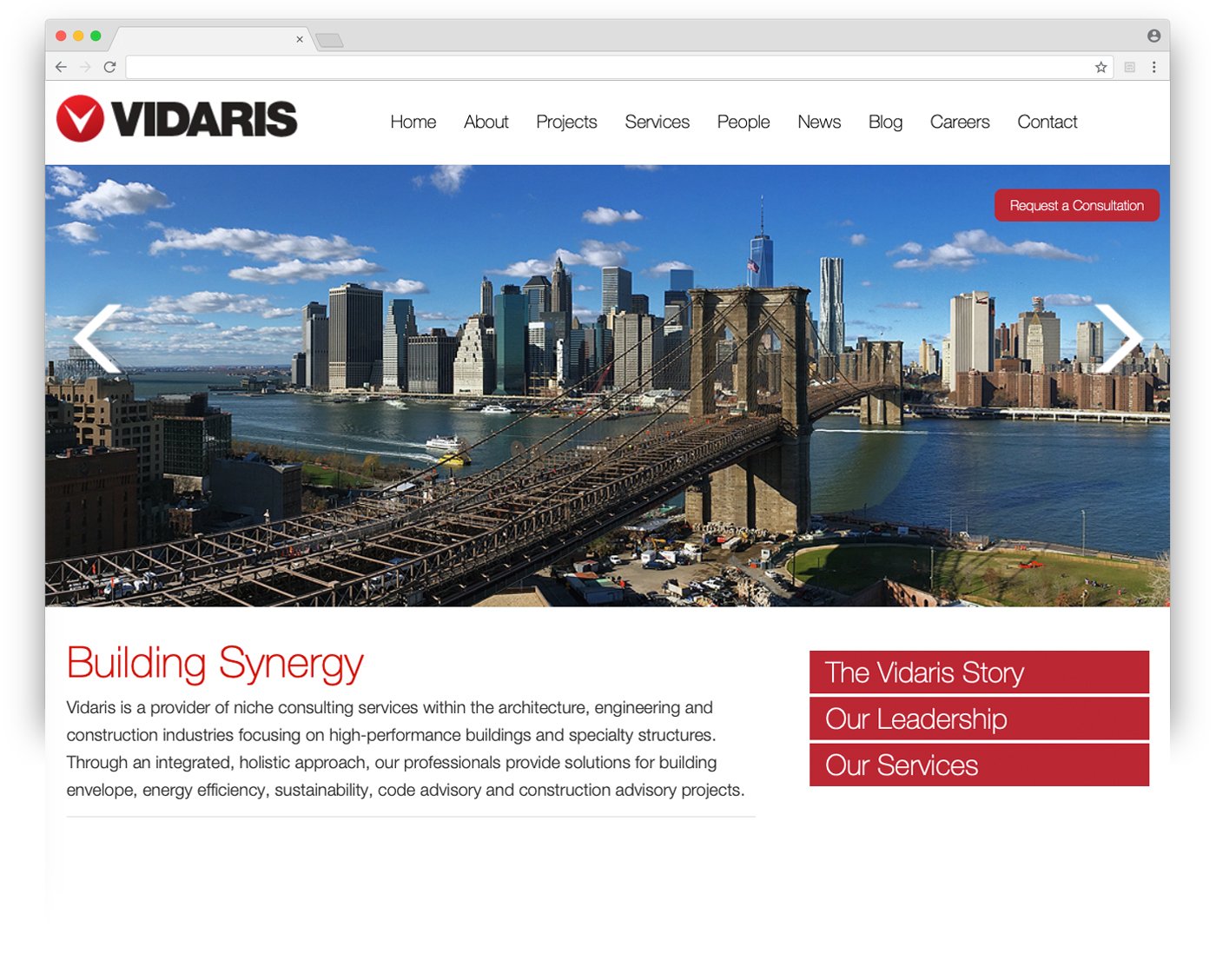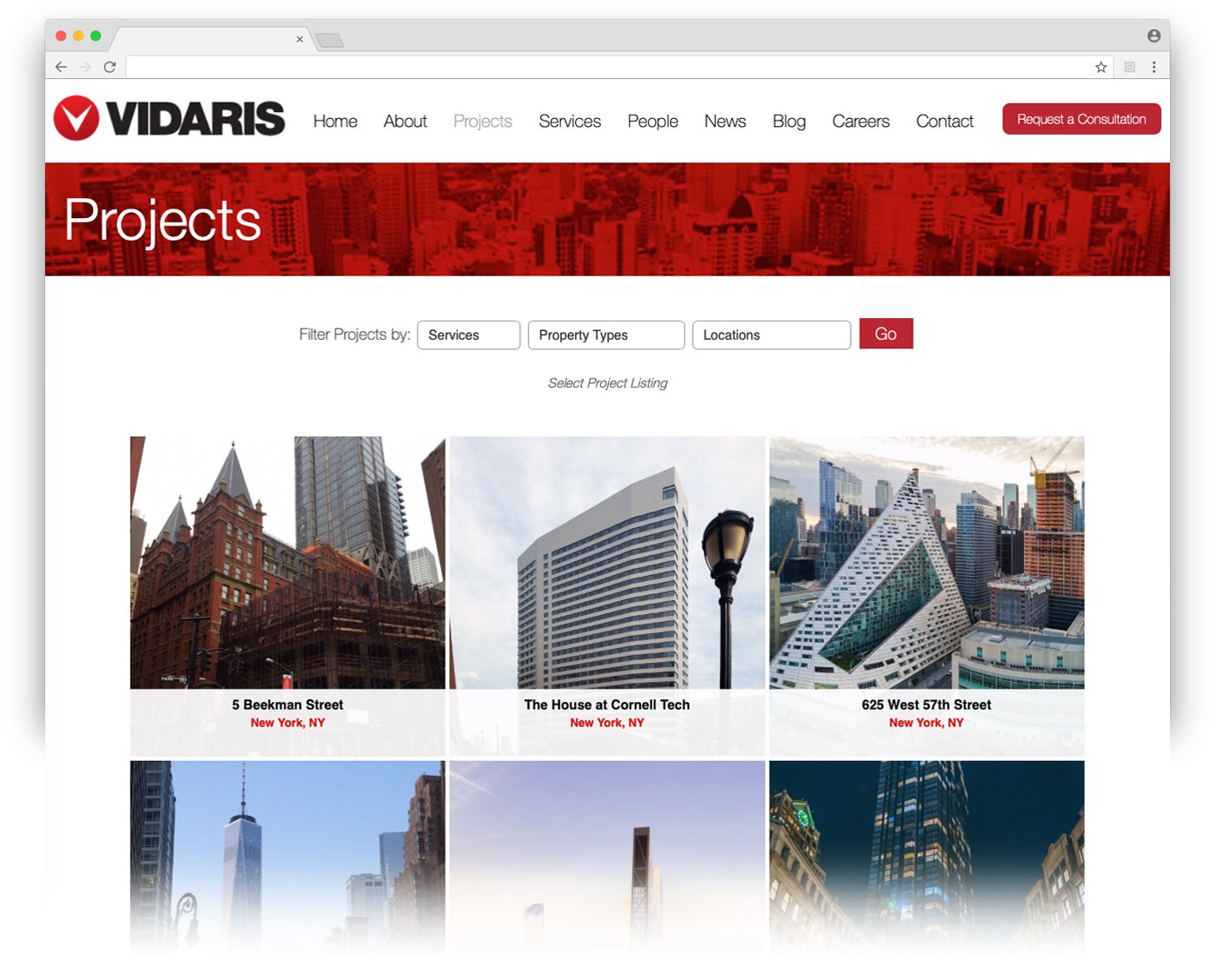 Brand Alignment and Extensions
As part of the Vidaris acquisition strategy, Snyder Group consolidated four, independent brands via a multi-site website interfaces.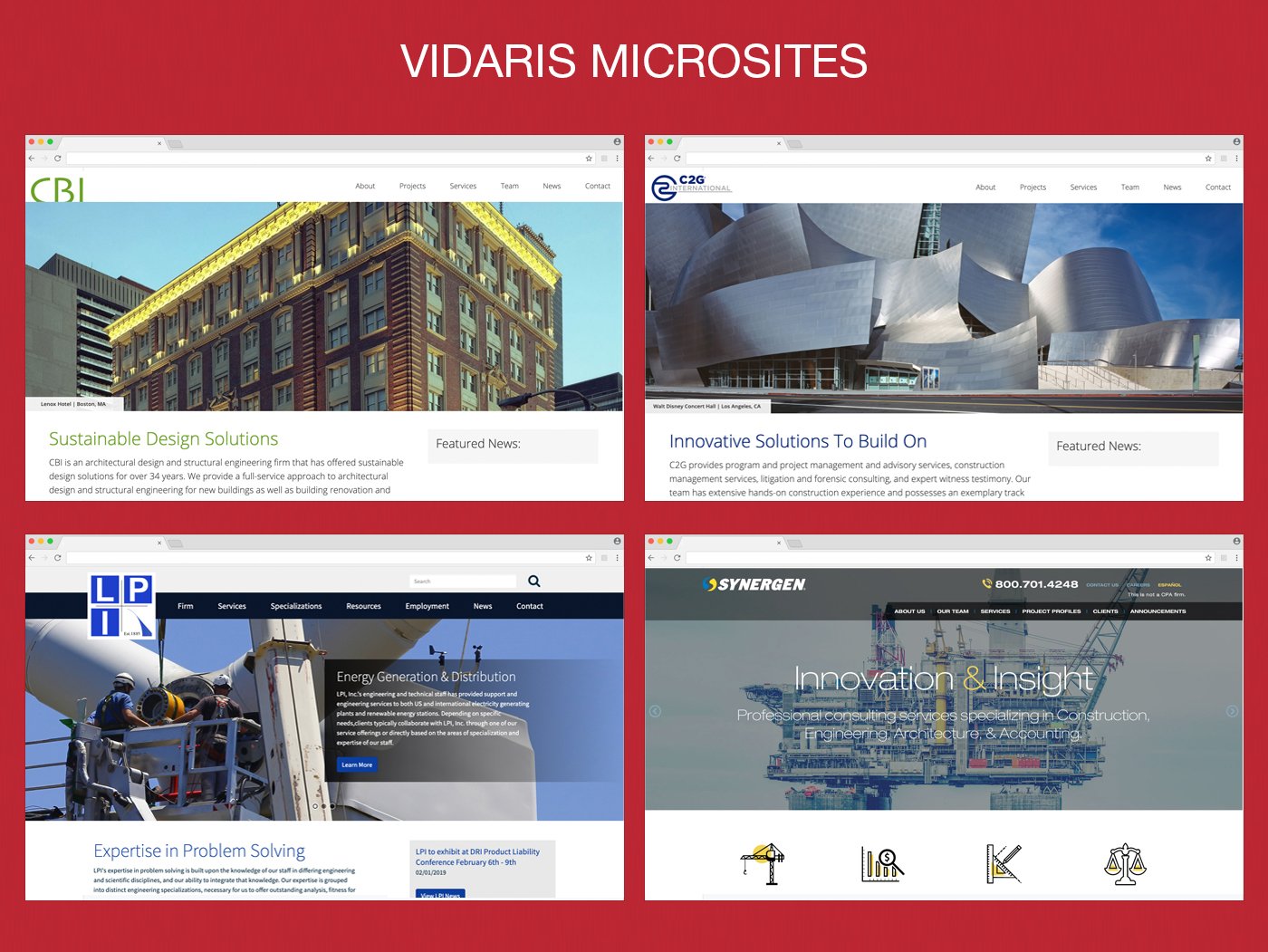 The Vidaris brand evolution and alignment platform continues to provide a flexible marketing communications platform for establishing, integrating, and communicating new Vidaris brands and brand hierarchy to major developers, architects, and engineers on high-end, high-visibility buildings and specialty structures.
About Snyder Group
Snyder Group is an integrated digital marketing, advertising, and web development agency located in Norwalk, CT. Since 1995, Snyder Group has partnered with a wide variety of clients to execute on marketing that delivers measurable business results. We're especially good at developing full-funnel inbound marketing programs for organizations who are ready to embrace data driven marketing.
You may also be interested in: