Are you a manufacturing marketing professional struggling to come up with new, exciting content for your company? We know that it can be all too easy to fall into a writer-no-man's-land when we begin asking ourselves questions, such as:
'Why haven't I written it already?'
'I have to say more, right?'
'But what else can I write?'

A strong blog can establish your manufacturing business as a thought-leader while also boosting your SEO and driving readers to complete actions like choosing to request a quote or make a product purchase.

To follow, we'll provide helpful tips on ways you can keep the gears grinding to develop blog post ideas and topics for the manufacturing industry.
Get Content Inspiration from Popular Online Sources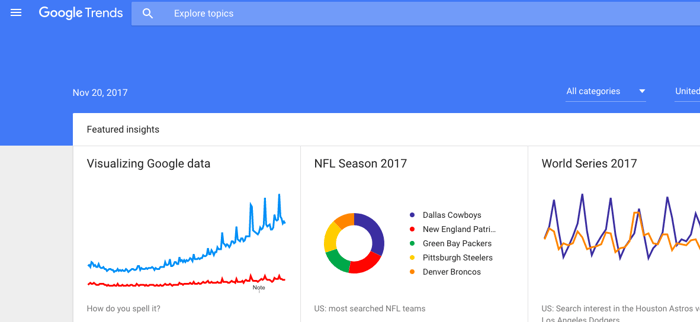 Developing a good topics start with first trying to get into to the mind of your reader. Where do they get their news? Check out popular industry blogs and sites like IndustryWeek and ThomasNet for blog topic ideas. Don't be afraid to view other content besides blog posts. Videos and share-friendly infographics can be easily turned into blog posts.

You can use search tools like, BuzzSumo and GoogleTrends, to help you discover the trending topics and the most shared content and engaged-with content across the web as well.
Utilize Forums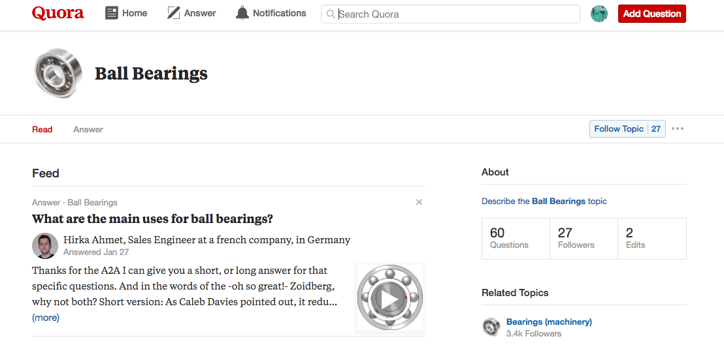 Online question and answer forums can be your new secret weapon when it comes to generating blog post ideas. Often, users of these sites will post questions. These forums can help you generate dozens of blog post ideas, it can also give you a glimpse into what people really want to know more about.

Use the Q+A forums, like Reddit and Quora to search for industry-specific topics and the questions about them. Note: the questions asked may be too broad but the comments/answers might inspire blog topic ideas.
Blog Topic Generator



When you're on a tight time-crunch to meet a deadline, check out free HubSpot's Blog Topic Generator. This great tool will help get the ideas flowing. Plug a few nouns into this tool for a broad topic and the generator will produce a week's worth of blog topics.
As you can see, coming up with blog posts is a process. Generating new, exciting blog post ideas can seem like a daunting game of trial and error. Some ideas will be hits and others will never see publishing. Working through bad ideas will only lead you towards better ones! Hopefully by following the above tips and tricks, you can generate not just 5 but 50!