Did you know that employee advocacy can revolutionize your social media marketing?
Social media has changed the way companies market themselves. Now, businesses can interact directly with their clients. This can be done by creating posts that help companies gain customers. However, sometimes marketing plans flounder when people don't engage with social media.
If your social media approach needs to improve, you should consider employee advocacy. In this article, we define what employee advocacy is and the top 6 benefits that can result from employee support.
What Is Employee Advocacy?
Employee advocacy happens when workers talk about your company's products and services on their personal social media accounts. This can take many different forms. Some workers share posts from the organization's account, while others may talk or tag your company on their personal profile pages.
Staff may be sharing certain information because the business is doing something they care about or can relate to. On certain social media sites, employees share their professional accomplishments and tag associated companies. They may also share information about attending community events, social gatherings, volunteer opportunities, and other personal activities that can engage more members of your team; and even potential customers.
6 Key Employee Advocacy Benefits
Employee engagement on social media can be a useful tool for building your company's brand. After all, the more your employees share, the more their followers will learn about your business.
Most businesses gain these key benefits:
Increased brand awareness

A personalized touch to advertising

Cost-effective marketing

The ability to draw in paying clients

Established authority

Employee empowerment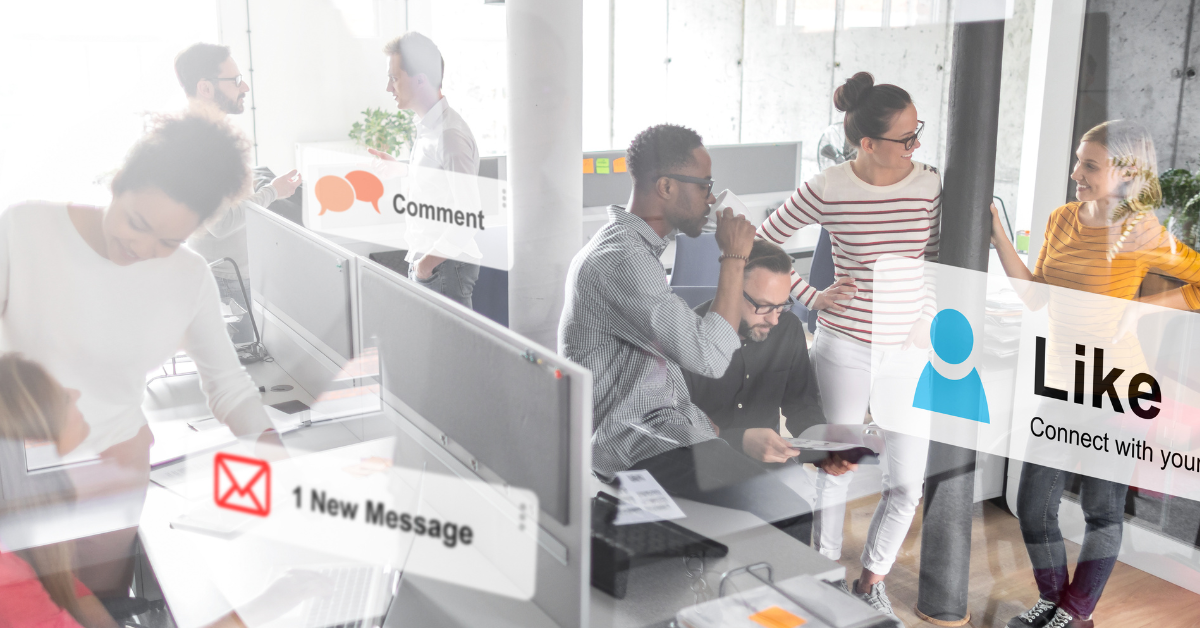 Increased Brand Awareness
If you want your company to continue to grow, increasing brand awareness is key.
Brand awareness refers to the public's general familiarity with your company and its products and services. The idea is simple: when more people know about your brand, you have the ability to draw in more customers.
Employee advocacy increases brand awareness in two ways: first, it promotes people who don't know your company to become aware of your existence; second, it provides detailed information about what your company is involved in. Your employees can also answer questions about your products and services if their followers ask.
A Personalized Touch to Advertising
People tend to buy items when they feel like they're buying from a person instead of a logo.
Market researchers have studied the patterns of consumers and realized that many transactions have one thing in common: the client felt a human connection to the company.
Employee advocacy gives your company a human touch in a definitive manner. Your employees will get a chance to share what they enjoy about your products and services. In return, the people who follow them will have a personal connection to your brand.
Cost-Effective Marketing
Most businesses spend thousands of dollars on their marketing initiatives. They also dedicate a lot of time to figuring out how to make sure that money yields good results.
With employee advocacy, you don't have to worry about the cost. Your employees can share about your company for free, enabling you to advertise without the financial concern of not making a good return on investment (ROI).
The Ability to Draw in Paying Clients
When your employees share posts from your organization, you have the opportunity to get their followers interested in your company.
Your employees may have members of your target audience following them. As a result, if you're marketing to your target audience, these followers might end up clicking on your posts and taking the appropriate action.
Establishing Your Authority
As a business, you want people to believe that you're an authority in your field.
When employees post about your company, they also share their support of your business with others. This can result in their followers gaining more trust in your brand.
Employee Empowerment & Engagement
Employees experience more satisfaction at work when they feel like they're making a difference.
By encouraging your workers to share posts about your business, and engaging with their posts, it's reassuring they are valued members of the team. You're also emphasizing the fact that the things they do have the power to help your organization.
On the other hand, when companies use their business account to share content that sheds light on their culture, staff, stakeholders, and even sales leads, it's testimony to your business's positive company culture. With consistent posting to social media, feeds like Instagram can be embedded on a company's website to showcase your brand and culture. For an example, see our "About Us" page.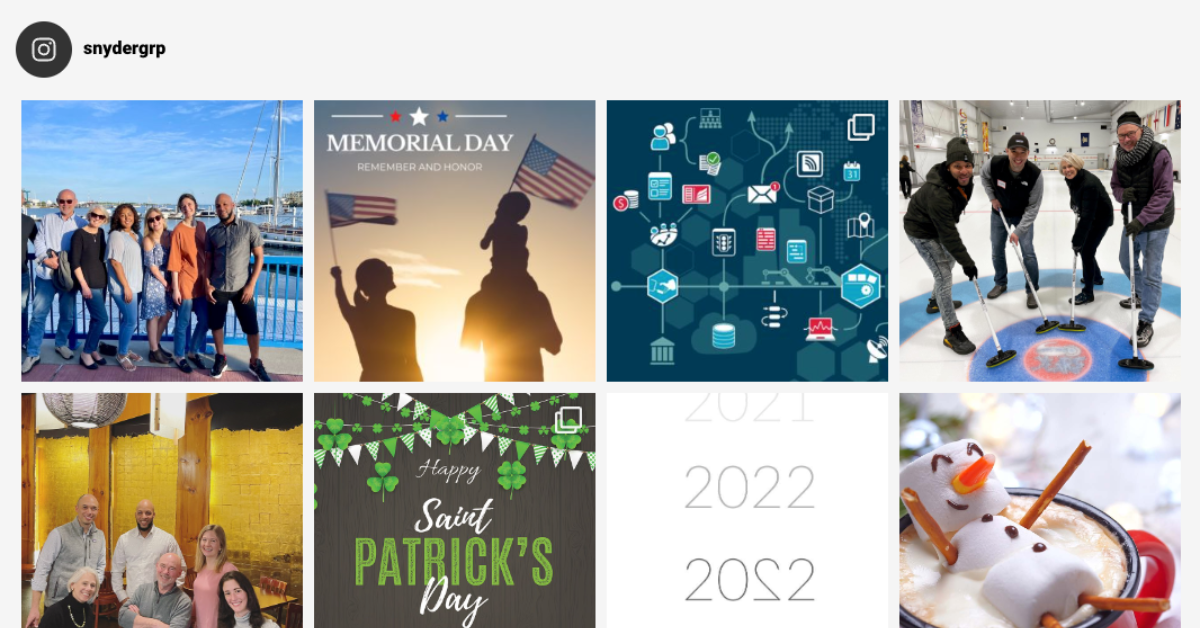 Motivating Your Employees to Post
Of course, you can't force your workers to post on their personal social media accounts. So, how do you motivate them to do so without being overbearing?
Here are some practical tips for increasing how often your employees share company posts:
Make sure your workers feel like their jobs have value.
People who feel purposeless about their work are less likely to have a positive outlook regarding their employer. As such, you'll likely only get positive posts if your workers feel engaged.
Create an environment where people want to work.
This goes beyond ordering comfortable office chairs or hosting an office pizza party. Instead, work on fostering a community where people can be themselves and bring their innovative ideas to the table.
Set up goals (and rewards for employees who meet those goals).
You can incentivize your team to post about your company by offering fun perks. Make sure you're clear about what you want them to accomplish and then recognize the employees who do it well.
Go Beyond Employee Advocacy
Employee advocacy serves as one great component of a digital marketing strategy, but it's not the only one you'll need.
If you're in need of marketing solutions, you've come to the right place. We believe in a full-funnel marketing strategy that moves you from gathering potential customers to getting them invested in your company. Through our work, clients have seen their customer base grow and their revenue increase.
Want to know more about what we can do for you? Contact us today!