With everyone being so technologically connected in today's society, it only makes sense that colleges and universities are using the same approach to stay connected with alumni. Alumni associations are becoming more prominent by ramping up their online outreach efforts towards alumni - and not only to ask for donations. Here are 5 ways colleges can successfully connect with alumni using social media.
1) Help Alumni Find Jobs. With job security still being iffy even with the economy improving, universities can keep a connection with alumni by helping out with their job search. Recent grads as well as older alumni can benefit from this. LinkedIn is a great place for career services. More and more universities are using this site to promote job openings and encourage communication between alumni in alumni specific groups. The University of Connecticut is a prime example of this. With over 18,000 members, the Alumni Networking Group constantly keeps members up to date about job postings and lets them connect with other members about different opportunities.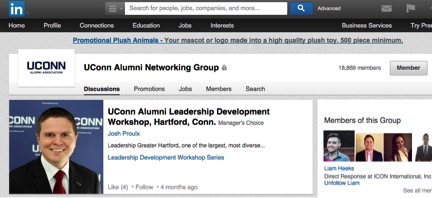 Going further, allowing students to join these alumni groups close to graduation can increase the connection with the university. Helping soon-to-be alumni network only makes the transition from student to alumni that much easier.
2) Promote Alumni Events and News. Many people would do anything to relive college and universities should take advantage of that to build stronger connections with their alumni. Twitter and Instagram are especially becoming more popular in this aspect. By being on these social media sites, universities can not only share content, but the content has a much higher chance of being seen. MIT is a great example of Twitter for alumni done right. They regularly feature prominent alumni, current successes of alumni, and photos of alumni events throughout the country.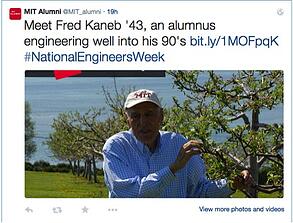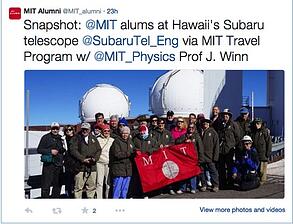 This being said, these social media sites are more about fostering a sense of community for alumni, not for asking for donations or contributions. If alumni feel a sense of connection with the university and other alumni, they are more likely to give back.
3) Make Fundraising Fun. Alumni usually are willing to give to their alma mater, especially if they feel a sense of connection with the school years after graduating. However, this can't be achieved with mass emails blatantly asking for donations anymore. Universities need to reach out to past students on a more personal level, and social media is a great platform to do so. Wabash College in Indiana had great success with this. First, they picked one day where the donation event would take place. Not only did this create a sense of urgency to meet the announced goal, but they were able to get the hashtag #Washbash430 trending on Facebook and Twitter, which created a buzz around the event. Second, they focused their mission so alumni knew exactly what they were giving to and how it would benefit the school. Finally, they kept the day of giving interested by announcing goal completions and new benchmarks.
Compared to getting an impersonal email from the university asking for a donation, using social media is much more successful. Alumni can connect with alumni during the donation process and feel a sense of community at the same time.
---